Snapshot
Our Sri Lanka birdwatching tour has been planned by experts and comes with a specialist guide. It can be designed to satisfy everyone from the committed twitcher to the amateur bird lover and takes you away from the crowds to some beautiful parts of rural Sri Lanka. Sri Lanka is a birdwatchers' delight and attracts more than 400 species. Two distinct monsoon seasons and a hilly interior means there is plenty to satisfy you all year round. We indicate our recommended extensions for November to March and also for April to September to take into account seasonal patterns.
Our Opinion
Sri Lanka proves itself one of the finest birdwatching destinations in the world on a tour that works well both for professional birdwatchers and casual bird lovers
Don't Miss
Walk the trails of the Knuckles Mountain Range
Visit the last surviving tropical mountain forests of Horton Plains
Seek the unique mixed-species bird flocks of the Sinharaja Rainforest
Watch the water birds on Tissa's lotus-filled lakes
See the array of flamingos on Bundala's Ramsar Wetlands
Recommended seasonal extensions to Kumana or Mannar
PACKAGE INCLUDES
Accommodation in a shared double / twin room
Chauffeur-guide and vehicle for the duration of the tour (including leisure days)
Both airport transfers
Expert advice and support prior to and during the tour

TERMS & CONDITIONS
Price shown is a starting price and is subject to change, depending on travel dates / the number of people travelling etc.
Price shown is based on two people sharing a double / twin room
See our Booking Conditions for more details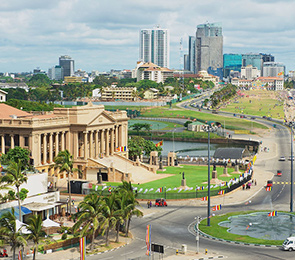 Day 1
Colombo
Transfer directly from the airport to Villa Talangama, which is set on the outskirts of Colombo by the Talangama Wetlands. Over a hundred species of birds have been recorded here including the Black and Yellow Bitterns, Purple Swamp Hen, White-throated, Pied and Common Kingfishers, Purple Heron, Lesser Whistling-duck, and the Pheasant-tailed Jacana.
Day 2 & 3
Elkaduwa, Kandy
The Knuckles Mountain Range is your target today. It lies east of the hill country capital of Kandy, an untamed land beloved by the occasional hiker which is situated more than 3,000 feet above sea level. Knuckles Forest Reserve offers about 40km of trails and has recorded around 130 bird species of which 17 are endemic, including the black eagle, barbets, herons, lorikeets, babblers, kingfishers and woodpeckers. The weather is at its most unreliable between September and November which makes switching these days to the plains of the Cultural Triangle a better option.
Accommodation: Ashburnham Estate
Recommended Activities: Knuckles Mountain Range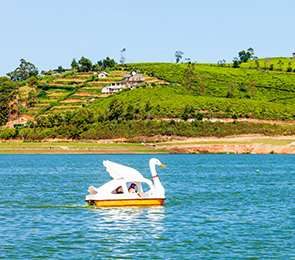 Day 4
Nuwara Eliya, Hill Country
Today you travel north to the central highlands - a stirring land of lush tea plantations, majestic peaks and gushing waterfalls. Your destination is the famous hill country town of Nuwara Eliya, once the home of colonial tea planters. You can visit the centrally-placed Victoria Park where you can look for the Himalayan migrants including the Kashmir Flycatcher, Pied Thrush Indian Pitta, and the Indian Blue Robin, or head to nearby Gregory's Lake, home to pipits, snipes and warblers.
Accommodation: Jetwing Warwick Gardens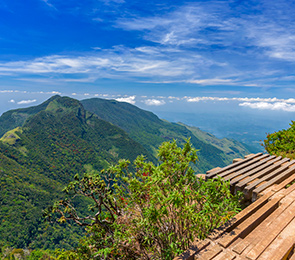 Day 5
Nuwara Eliya, Hill Country
The wild expanse of Horton Plains National Park, more than 7,000 feet above sea level, offers a memorable start to the following day. The walk to World's End and Little World's End offers one of the finest views in Sri Lanka. With a mixture of grasslands and forests, Horton Plains has a healthy variety of birds to watch. Just 20kms from Nuwara Eliya, the park offers the chance to observe five endemic bird species that can be seen only at this altitude – the Sri Lanka Bush Warbler, Dull-Blue flycatcher, Yellow-eared Bulbul, the elusive Sri Lanka Whistling Thrush and the Sri Lanka Woodpigeon.
Accommodation: Jetwing Warwick Gardens
Recommended Activities: Horton Plains National Park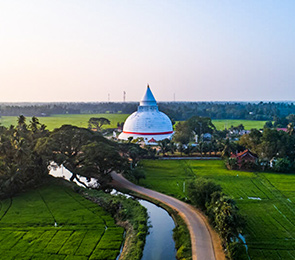 Day 6
Tissamaharama, Tissa & Kataragama
Head through the hills, south east to the serene town of Tissamaharama (or `Tissa' as it is most frequently referred to),which is dominated by lotus-filled lakes, large temples and lush paddy fields. The Debarawewa wetland located nearby is popular for the Black, Yellow and Cinnamon Bitterns, Stork-billed Kingfisher, Black-crowned Night-Herons, Cotton Pygmy Goose, Pheasant-tailed Jacana, and also the elusive White-naped Woodpecker. If lucky, you can also spot the Brown Fish Owl in this area. Many species of water birds frequent the other wetlands in the area and you may also spot the Mugger Crocodile.
Accommodation: Kithala Resort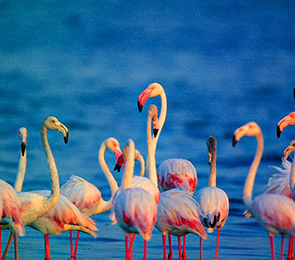 Day 7
Tissamaharama, Tissa & Kataragama
Early next morning leave for Bundala National Park, a fascinating wetland near Hambantota. Bundala's scrubland, patches of tall forests mixed with many wetland habitats including salt pans, is home to a wide array of birds including migrating shore birds and resident waders. The highlight here would be the flocks of Greater Flamingos that you may see in the saltpans as well as many different water birds, such as Painted Storks, Asian Openbills, Eurasian Spoonbills and Black-headed Ibis. Waders include plovers, sandpipers and curlews. If you are lucky, you may spot a Red-necked Phalarope in the salt pans.
Accommodation: Kithala Resort
Recommended Activities: Bundala National Park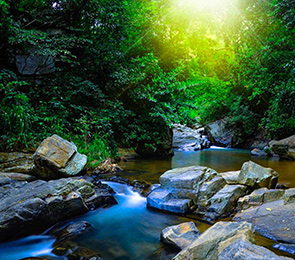 Day 8 & 9
Sinharaja, Sinharaja & Kitulgala
Your main target, though, is Sinharaja Rainforest. Moist, muggy and mysterious, this 110sqkm rainforest is Sri Lanka's Heart of Darkness. Trekking through this last surviving stretch of virgin rainforest on the island, you will be enclosed in a cacophony of natural life. There are over 140 bird species here including 28 of the 33 bird species that are endemic to Sri Lanka. Observe the largest flocks of mixed species in the world. This mutual relationship is a method by which birds improve their feeding chances: the food preferred by one species does not necessarily interest another. Endemics like the Ceylon Birdwing, Common Tree Nymph, Red Helen can be spotted here. Other specialities are Southern Duffer, Great Crow, Blue Oakleaf, Spot Swordtail and Painted Sawtooth.
Accommodation: Rainforest Edge
Recommended Activities: Sinharaja Rainforest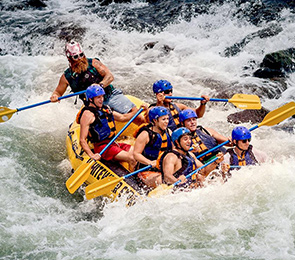 Day 10&11
Kitulgala, Sinharaja & Kitulgala
Transfer to Kitulgala, the canoeing and white-water rafting centre of Sri Lanka. Hike through the Makandawa Forest Reserve. Pause by twinkling streams and natural pools to refresh yourself. The rainforests of Kitulgala are home to hundreds of species of lowland birds including the endemic Green-bill Coucal, Chestnut-backed Owlet, Red-faced Malkoha, Grey Hornbill and Yellow-fronted Barbet.
Accommodation: Paradise Eco Garden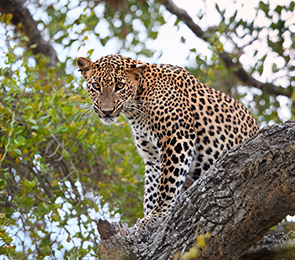 Day 12&13
Wilpattu National Park, North-West Coast
Wilpattu is one of Sri Lanka's most serene national parks and what it may lack in big game it can make up for in beauty. To enjoy birdwatching, it is important to relax into the silence and at Wilpattu you can do just that. Wetland species include the Whistling Teal, Spoonbill, White Ibis, Large White Egret and Cattle Egret. You can commonly see eagles, gulls, owls and terns as well as the Sri Lankan Jungle Fowl, Little Cormorant and Painted Stork. Your final night's stay leaves you a couple of hours away from the international airport.
Accommodation: The Ibis, Wilpattu
Recommended Activities: Wilpattu National Park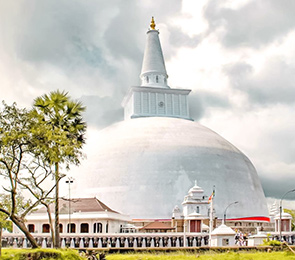 Optional extensions
Mannar or Kumana
Recommended 3-day extension (November to March): Mannar
Add three more days at the end of your holiday to make the journey to the north-west of this ever-changing island where the wetlands of Mannar – and the Vankalai Bird Sanctuary, which attracts more than 20,000 birds during the migratory season - are a great spot for birdwatching enthusiasts. Rise at dawn to watch spoonbills, terns and ducks, and the unusual Northern Shovelor – so called because of its shovel-shaped beak. Watch out for the rare Western Reef Egret and an array of godwits, pintails and gulls. No time? We'll suggest itinerary alterations.
Recommended 3-day extension (April to July, inserted after Day 4 and 5): Kumana
Kumana National Park is particularly renowned for large flocks of migratory waterfowl and wading birds which arrive on the shallow lagoons between April and June. This is a captivating spot, off the main tourist beat, with largely deserted beaches on one side and lake-strewn jungle on the other. This area is unspoilt, apart from the coastal road which now provides easier access. Even in off-season, there is much to enjoy and you will have the pleasant sensation of having the park virtually to yourself. No time? We'll suggest itinerary alterations.

Following are recommended optional activities
Knuckles Mountain Range
Knuckles, Kandy
Trek through the Knuckles Mountain Range, named thus because of its resemblance to a clenched fist, five mountain peaks spanning 155sqkm which host a wide range of rare endemic flora and fauna.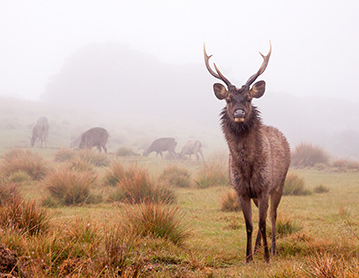 Horton Plains National Park
Nuwara Eliya, Hill Country
An undulating 2000m-high plateau covered in grassy plains interspersed with small patches of forest which is home to a rich array of wildlife. Trek to 'World's End', the park's most dramatic feature.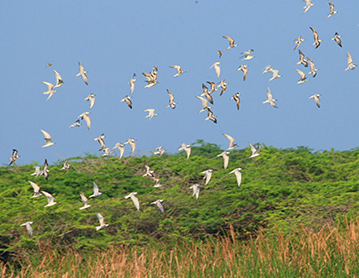 Bundala National Park
Bundala, Tissa & Kataragama
Bundala National Park, which neighbours Yala, is one of the best places for birdwatching in Sri Lanka, and is also home to sloth bears, elephants and deer.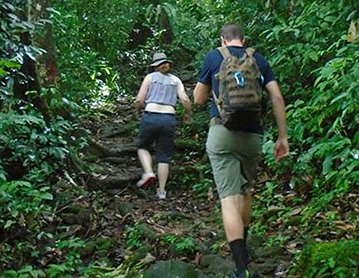 Sinharaja Rainforest
Sinharaja, Sinharaja & Kitulgala
Moist, murky and mysterious, an experience of Sinharaja is like nothing else in Sri Lanka. Trek through this magnificent landscape, the last surviving stretch of virgin rainforest on the island.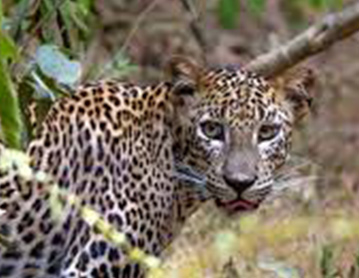 Wilpattu National Park
Wilpattu, North-West Coast
Wilpattu National Park is arguably Sri Lanka's most beautiful park. Its varying natural habitats – coastal belt, natural lakes, scrublands, open grasslands and dense forest – house numerous animals.