Sri Lanka holidays designed for you
The enchanting tropical island of Sri Lanka is one of the hottest holiday destinations in the world. Few countries pack so much variety into such a small space: stunning beaches, awe-inspiring hill country, wildlife parks, ancient cities and venerated temples, wonderful food and a choice of accommodation that grows more delightful by the year. At Red Dot, we are committed to understanding your idea of a perfect Sri Lanka holiday – what you love to do, where you would like to stay and how much you want to travel around the island. Choose a tailor-made Sri Lanka holiday, one of our specialist Sri Lanka tours or just select a Sri Lanka hotel from our diverse list of the best properties the island can offer. Whatever your budget, we promise caring personal service and highly-competitive prices.
Safety, value and expertise is our guarantee
When travel to Sri Lanka resumes in earnest after the Covid-19 crisis, Red Dot will be ready. We have drawn up guidelines to put protecting your health at the centre of a memorable holiday, and our ground operator has already been certified as 'Safe and Secure' by the Sri Lanka Tourism Development Authority. With Red Dot you can also banish fears about losing money because of any impact of Coronavirus on your Sri Lanka holiday. We are also offering a special FlexiBook deal until 31st December 2021 on all holidays booked for travel dates until 30th June 2022. Under FlexiBook, we will guarantee 100% refunds as long as you cancel more than seven days before travel. That's Red Dot customer service at its best! We all feel in a strange state of limbo, but we realise more than ever that travel is precious. In challenging times, we have proved time and again that we are a company you can trust.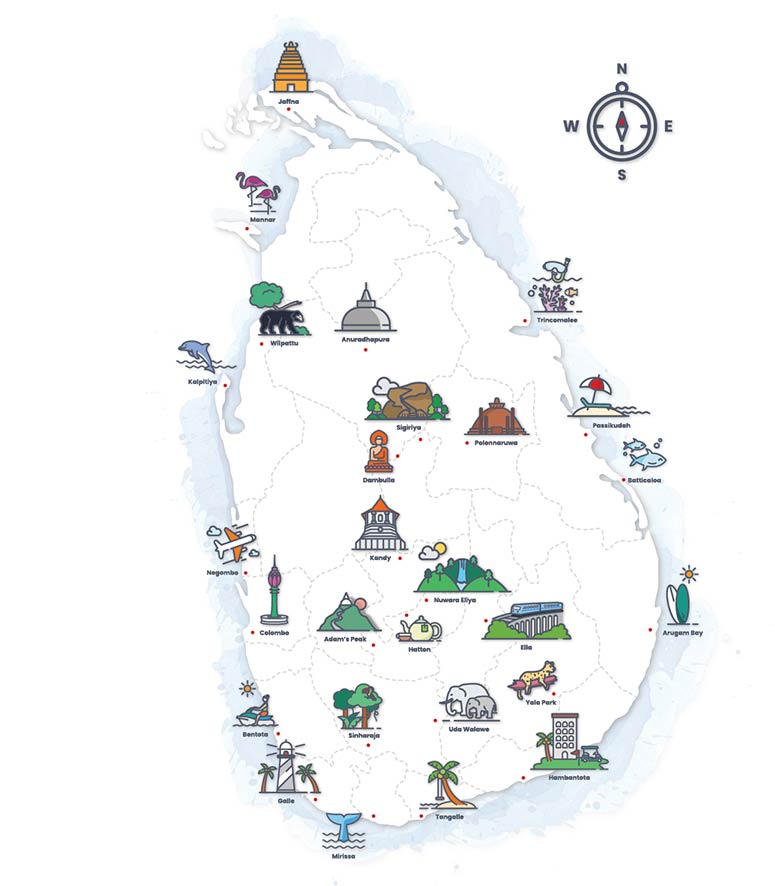 Why Choose Us
Sri Lanka Specialist
We live and breathe Sri Lanka and know the country intimately
20 years' Experience
Expert advisers and fair Booking Conditions ensure your full protection
Price Match Guarantee
Our competitive pricing ensures you will receive value for money.
24-hour Customer Support
A problem during your holiday? We are available whenever you need us.