Snapshot
The Classic Sri Lanka Tour includes the highlights of this stunning tropical island - ancient cities, tea-growing hills, wildlife parks and stunning beaches – backed up by a selection of mid-market and upmarket hotels that emphasise quality and value. You can explore the island at your own pace, in a car or minivan, with your personal driver-cum-guide. We can tailor this itinerary according to your preferences from our select range of more than 400 properties, so feel free to ask for modifications.
Our Opinion
This classic island tour ticks all the boxes for the first-time visitor to Sri Lanka - and the ability to adjust the accommodation as you please makes it even more special
Don't Miss
Explore the great sites of Sri Lanka's cultural triangle and Kandy's Temple of the Tooth
Take in the magnificent hill country with its tea hills and gushing waterfalls
Go on a wildlife safari and whale and dolphin spotting
Stroll around Galle's 17C Dutch Fort, a UNESCO World Heritage Site
Lie on the palm-fringed sandy beaches of the Galle Coast
Stay at exquisite villas and boutique hotels
PACKAGE INCLUDES
Accommodation in a shared double / twin room
Chauffeur-guide and vehicle for the duration of the tour (including leisure days)
Both airport transfers
Expert advice and support prior to and during the tour
TERMS & CONDITIONS
Price shown is a starting price and is subject to change, depending on travel dates / the number of people travelling etc.
Price shown is based on two people sharing a double / twin room
See our Booking Conditions for more details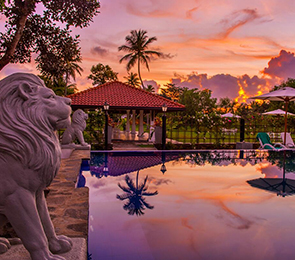 Day 1
Pannala, North-West Coast
Upon arriving in Sri Lanka, transfer to a convenient hotel close to the international airport. Relax and unwind after your flight, preparing yourself for the adventure ahead.
Accommodation: The Notary's House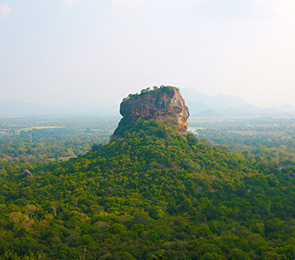 Day 2, 3 & 4
Sigiriya, Cultural Triangle
Sri Lanka's famous cultural triangle offers plenty to fire both mind and body over the next three days. Explore the lion rock of Sigiriya; Dambulla's Buddhist Cave Temples, and the ancient kingdom of Polonnaruwa, which was Sri Lanka's royal medieval capital between the late 11th and 13th century. After visiting Polonnaruwa museum, which will provide an overview of this ancient city and its heritage, move onto exploring the ruins themselves. You might also consider a safari at Minneriya National Park when you visit Polonnaruwa.
Accommodation: Aliya Resort and Spa
Recommended Activities: Polonnaruwa , Sigiriya Rock Fortress , Minneriya National Park , Dambulla Cave Temple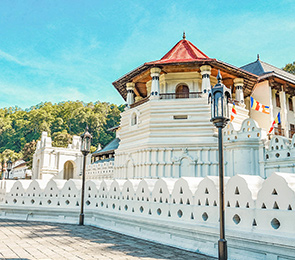 Day 5 & 6
Kandy
The journey from the cultural triangle to Sri Lanka's hill capital – the small lakeside city of Kandy – will occupy most of the morning. Visit the Temple of the Tooth in Kandy where a sacred tooth relic of the Lord Buddha is enshrined since 4th Century AD. The temple has decorative walls, a golden roof and fine woodwork. Religious services with traditional music and drumming are held daily at dawn, mid-day and in the evening where guests can participate. You might also want to see Kandy's Botanical Gardens.
Accommodation: Radisson Hotel Kandy
Recommended Activities: Royal Botanical Gardens , Temple of the Tooth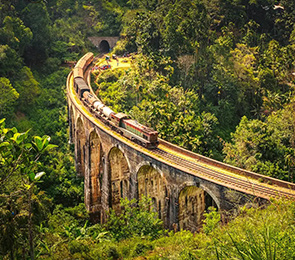 Day 7 & 8
Ella, Hill Country
Travel on into Sri Lanka's tea-growing highlands. You might like to enjoy the "Tea Experience", which involves a visit to a plantation to observe the process, starting from the plucking field where it all begins with the picking of "two leaves and a bud" to the factory where the processing begins. Temperatures in Sri Lanka's hill country are akin to an early English summer's day and you can go trekking, cycling, canoeing or just soak up the magnificent scenery. Consider an all-day trek to see Ella's three iconic landmarks: Nine Arch Bridge, Little Adam's Peak and Ella Rock. Further afield, in the west of the highlands, an all-night climb up Adam's Peak is another option that we could offer by special request.
Accommodation: 98 Acres Resort
Recommended Activities: Little Adam's Peak , Nine Arch Bridge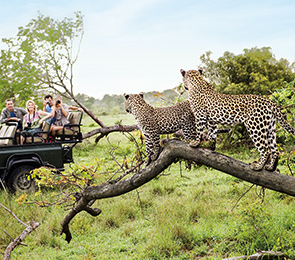 Day 9 & 10
Yala National Park, Yala
Head southeast to Yala National Park. En-route visit Buduruvagala to see Sri Lanka's tallest rock-cut Buddha statue (51 ft. in height) and other Mahayana Buddhist statues that date back to the 8th-century AD. Yala National Park consists of scrub plains, lagoons and rocky sections and is probably the best place to see all of Sri Lanka's Big Three: Elephant, leopard and water buffalo. If you wish to limit your journey consider Uda Walawe game park instead.
Accommodation: Jetwing Yala
Recommended Activities: Yala National Park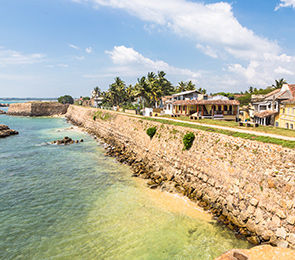 Day 11
Galle Fort, Galle Coast
Journey along the scenic south coast to the historic city of Galle and spend a night in Galle's 17C Dutch Fort, a UNESCO-protected World Heritage site. Several hours can be spent wandering along the narrow streets and well-preserved ramparts, exploring iconic historic buildings such as the lighthouse and Dutch Reform Church. Art and craft shops and cute little cafes now abound in Galle, making it one of Sri Lanka's great meeting places. The thick, high ramparts that protect and distinguish the Fort are today used for romantic evening strolls and knockabout cricket games.
Accommodation: Fort Bazaar
Recommended Activities: Galle Dutch Fort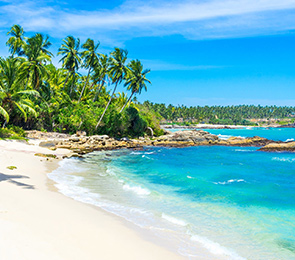 Day 12, 13 & 14
Koggala, Galle Coast
We have saved the last three nights for a taste of the Sri Lanka beaches. Our Classic Island tour keeps you on the sought-after Galle Coast, but you may prefer the west coast resort of Bentota, a family-friendly resort where the beaches are as broad as anywhere on the island: as always the choice is yours. Consider a visit to Balapitiya puppet museum where a fourth-generation puppeteer will explain the history of this great art. Bentota offers a wide range of water-sports on the coast and along a river estuary. When your tour is over it is conveniently placed within two-and-a-half hours of the international airport.