Overview
Our Essential Sri Lanka special offer is a two-week tour of Sri Lanka which takes you to the Cultural Triangle, home to the island's most awe-inspiring historic monuments; the vibrant city of Kandy; Hatton's scenic tea hills, and Yala National Park, before ending with four nights on the spectacular beaches of the south coast where whale watching and a variety of water-sports are on offer. With savings of up to 30%, this is a special offer Sri Lanka tour not to be missed, particularly for first-time visitors to the island.
Highlights
Save up to 30% on this traditional island tour
Do whale watching and water-sports on the south coast
Spot leopards and elephants in Yala National Park
Experience the glorious vistas of Sri Lanka's tea hills
Explore Kandy's history and vibrant modern-day culture
See Sri Lanka's most awe-inspiring cultural sites
Package includes
Accommodation in a shared double / twin room
Chauffeur-guide and vehicle for the duration of the tour (including leisure days)
Both airport transfers
Customer Care for the duration of your tour
Terms & Conditions
Valid from 1st September 2020 – 30th November 2020
Price shown is based on two people sharing and may be subject to change
See our Booking Conditions for more details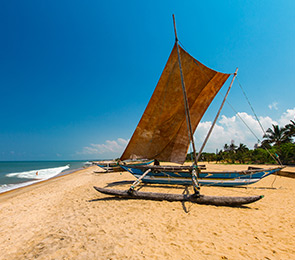 Day 1
Negombo, North-West Coast
Upon arrival at the airport, head to nearby Negombo where you can take time to rest and recover from your jetlag.
Accommodation: Villa Hundira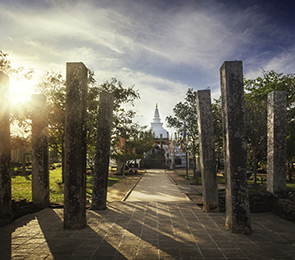 Day 2 & 3
Dambulla, Cultural Triangle
Travel north to the Cultural Triangle. Spend the next two days exploring the many historic sites in this region, from the awe-inspiring Sigiriya Rock to the 2,000-year-old cave paintings and Buddha statues of Dambulla Cave Temple. You can even meet the monkeys that are the modern-day rulers of Polonnaruwa, Sri Lanka's medieval citadel – a favourite activity with children.
Accommodation: Amaya Lake
Recommended Activities: Dambulla Cave Temple , Sigiriya Rock Fortress , The Monkey Kingdom of Polonnaruwa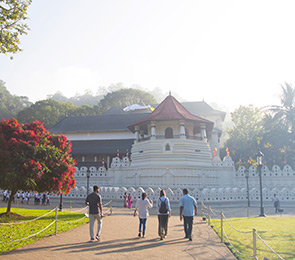 Day 4 & 5
Kandy
Head down to Kandy, Sri Lanka's last royal capital and now a bustling, vibrant city. Kandy is a cultural melting pot: relics of British colonial rule are scattered across the city, including the British Garrison Cemetery and beautiful Royal Botanical Gardens, sitting side by side with mosques and Buddhist temples, the most famous being the iconic Temple of the Tooth. Kandy's clamouring bazaars are also fascinating to visit, especially for foodies, and the region is famous for its traditional arts and crafts such as Kandyan dancing.
Accommodation: OZO Kandy
Recommended Activities: Royal Botanical Gardens , Temple of the Tooth , Kandyan Cultural Show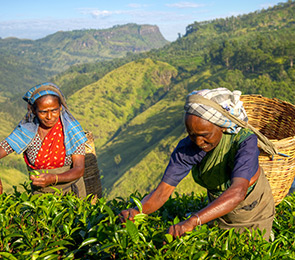 Day 6 & 7
Hatton, Hill Country
Journey into the island's central hill country, either by car, or by rail should you wish to follow in the footsteps of the British planters – this train journey has been described by Lonely Planet as one of the most beautiful in the world. Over the next two days, enjoy the cooler climes of the hills, either soaking in the views by the pool or exploring the surrounding tea estates on foot.
Accommodation: The Argyle
Recommended Activities: Kandy to the Hill Country by train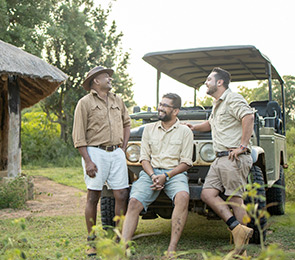 Day 8 & 9
Yala National Park, Yala
Wind out of the hills and down to Yala National Park, one of Sri Lanka's largest and most beautiful parks which is one of the best places in the world to see leopards. You have time for four jeep drives in the park during your stay, and as well as leopards you can spot many different animals including elephants, sloth bears, crocodiles and a wide variety of birds.
Accommodation: The Yala Adventure
Recommended Activities: Yala National Park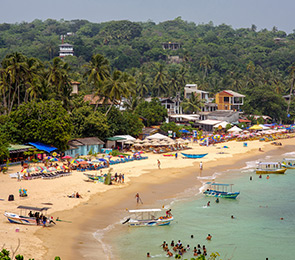 Day 10, 11, 12 & 13
Mirissa, South Coast
End your holiday with four nights on Sri Lanka's south coast. Idyllic tropical beaches await, with whale watching excursions and a variety of water-sports to delight those who want to be active. Historic Galle Fort is just a short drive away, and the adventurous may wish to go cycling through the scenic inland countryside or take a traditional cooking class – as always, the choice is yours.
Accommodation: Lantern
Recommended Activities: Galle Dutch Fort , Traditional Sri Lankan Cooking Class , Galle Guided Bicycle Trails , Whale Watching in Mirissa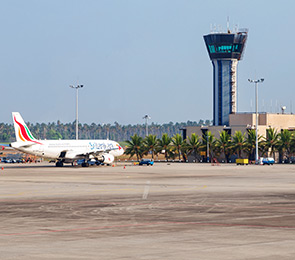 Day 14
Airport
Today, your chauffeur-guide will pick you up and take you to the airport in time to catch your flight home.