Snapshot
Boutique Sri Lanka is a classic but leisurely journey around the most interesting and beautiful parts of Sri Lanka, which allows you time to enjoy luxurious accommodation that has won global acclaim. Experience the ancient heritage of the north-central Cultural Triangle, the tea plantations and misty mountains of the hill country, and finally the glorious beaches of the Deep South. We have selected stylish boutique accommodation with excellent food and service to make this an unforgettable holiday and, as ever, we ae entirely flexible if you wish to propose changes.
Our Opinion
In less than 20 years Sri Lanka has built a reputation for possessing some of the finest boutique accommodation in the world
Don't Miss
Stay in exquisite boutique hotels set in scenic locations
Explore the ancient ruins of Anuradhapura
Climb the fascinating Sigiriya Rock Fortress
Experience the beautiful highlands, scattered with tea hills and gushing waterfalls
Explore Galle's 17C Dutch Fort
Loll on the sun-kissed beach of Tangalle
Go whale and dolphin spotting in Mirissa
PACKAGE INCLUDES
Accommodation in a shared double / twin room
Chauffeur-guide and vehicle for the duration of the tour (including leisure days)
Both airport transfers
Expert advice and support prior to and during the tour

TERMS & CONDITIONS
Price shown is a starting price and is subject to change, depending on travel dates / the number of people travelling etc.
Price shown is based on two people sharing a double / twin room
See our Booking Conditions for more details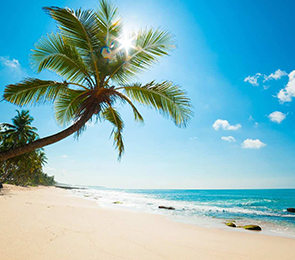 Day 1
Kotugoda, North-West Coast
Upon arriving in Sri Lanka, transfer to your splendid boutique hotel conveniently placed a short drive from the international airport. Relax and unwind after your flight, preparing yourself for the adventure ahead.
Accommodation: The Wallawwa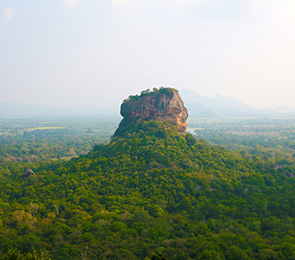 Day 2, 3 & 4
Sigiriya, Cultural Triangle
Our Boutique Sri Lanka tour suggests three days in the Cultural Triangle. You should visit Dambulla Cave Temple, a must-see with its rock ceiling covered in one large sweep of colourful frescoes, some of which dates back more than 2,000 years. This cave temple has the largest number of Buddha statues all housed in one place including a 14-metre figure of the recumbent Buddha carved out of the rock. You could also explore Polonnaruwa which became Sri Lanka's royal medieval capital in 1073 and remained Sri Lanka's capital until the late 13C. On the next day, why not rise early and climb the magnificent Sigiriya Rock, one of Sri Lanka's fascinating UNESCO World Heritage Sites? No matter how often you climb to the summit of this one-time fortress of the murderous, maverick Sinhalese king, Kassapa, the pleasure barely diminishes. There is much more you can potentially see and do in the Cultural Triangle – as well as other famous sites such as Anuradhapura and Mihintale, you can visit the game park at Minneriya or engage in activities such as bullock cart rides, boating on the lakes, nature trails, bird watching and fishing.
Accommodation: Jetwing Vil Uyana
Recommended Activities: Dambulla Cave Temple , Polonnaruwa , Sigiriya Rock Fortress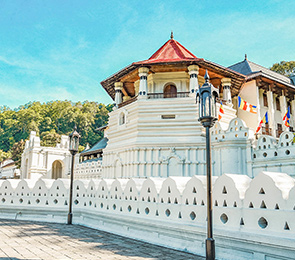 Day 5 & 6
Kandy
The journey from the Cultural Triangle to Sri Lanka's hill capital – the small lakeside city of Kandy – will occupy most of the morning. Experience the ancient Kandyan heritage. Visit the Temple of the Tooth in Kandy where a sacred tooth relic of the Lord Buddha is enshrined since 4th Century A.D. The temple has decorative walls, a golden roof and fine woodwork. Religious services with traditional music and drumming are held daily at dawn, midday and in the evening.
Accommodation: The Kandy House
Recommended Activities: Royal Botanical Gardens , Kandy Temple and City Walk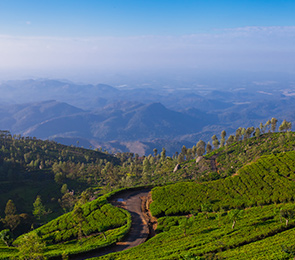 Day 7 & 8
Hatton, Hill Country
Today you begin your journey to the central highlands with its tea covered hills, gushing waterfalls, and scenic beauty. Travel into Sri Lanka's tea-growing highlands and check-in at your beautiful hotel. The hill country also provides an excellent base for a variety of adventure activities, such as kayaking, trekking and cycling.
Accommodation: Camellia Hills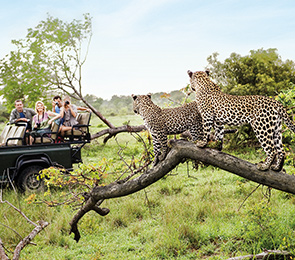 Day 9 & 10
Yala National Park, Yala
Time to experience Yala National Park in Sri Lanka's south east and see elephants, water buffalo and, with luck, leopards in their natural habitat. Game parks don't have to be all dust and grime – Yala has a choice of high-quality glamping and some stylish and innovative boutique hotels. En-route visit Buduruwagala to see Sri Lanka's tallest rock-cut Buddha statue. If game parks are not your thing we suggest you reduce your journey times and head straight for Galle, the epicentre of Sri Lanka's boutique collection.
Accommodation: Uga Chena Huts
Recommended Activities: Yala National Park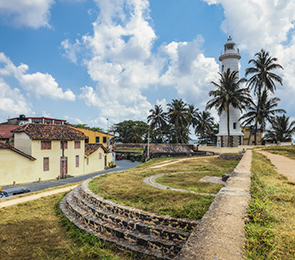 Day 11
Galle, Galle Coast
Journey along the scenic south coast to the historic city of Galle and stay a night in Galle's 17C Dutch Fort, a UNESCO-protected World Heritage site where glorious villas abound. Several hours can be spent visiting the lighthouse, walking the ramparts and nosing around the cafes and art and craft shops that have made the Fort a place to be seen. Employ the services of a local expert to bring the history of the Fort alive on a guided tour. While in Galle, you could go cycling down rural lanes or take a whale and dolphin spotting expedition from nearby Mirissa.
Accommodation: Taru Villas - Rampart Street (25)
Recommended Activities: Guided walk of Galle Fort: past to present , Galle Guided Bicycle Trails , Whale Watching in Mirissa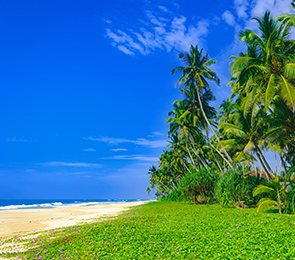 Day 12, 13 & 14
Bentota, West Coast
We have saved the last three nights for a taste of Sri Lanka's beaches. Our Boutique Sri Lanka tour takes you to the highly-regarded boutique hotel strip in the west coast town of Bentota, where the beaches are as broad as anywhere on the island and there is accommodation suited to both couples and families. Although we have included Bentota, do remember that the choice is always yours, and this itinerary can be adjusted should you prefer to stay along the Galle Coast or South Coast instead. Whilst staying in Bentota, consider a visit to the Balapitiya puppet museum or indulge in water-sports in the Indian Ocean or along a river estuary. Bentota is conveniently placed within two hours of Colombo's international airport.
Accommodation: Taru Villas - Rock Villa
Recommended Activities: Sri Lankan Puppets , Geoffrey Bawa's Lunuganga , 6 Best Water-Sport Activities in Sri Lanka
Following are recommended optional activities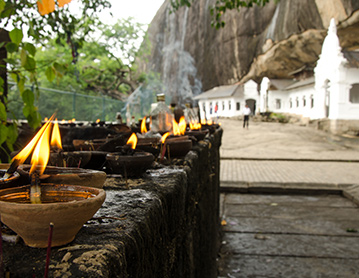 Dambulla Cave Temple
Dambulla, Cultural Triangle
The most famous cave temple complex in Sri Lanka, the ancient Dambulla Cave Temple boasts the largest number of Buddha statues to be housed in one place, as well as stunning ceiling paintings.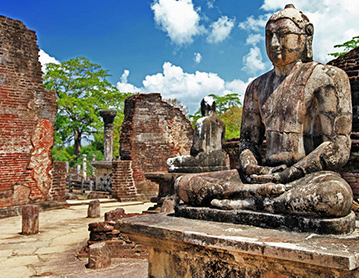 Polonnaruwa
Polonnaruwa, Cultural Triangle
Sri Lanka's medieval capital from 1073 until the late 1200s, the ruins of the Kingdom of Polonnaruwa are incredibly well-preserved and include magnificant granite sculptures of Lord Buddha.
Sigiriya Rock Fortress
Sigiriya, Cultural Triangle
Sigiriya, a UNESCO World Heritage Site, is one of the most majestic, awe-inspiring and stunning historical locations in the world, built in the 5th century AD by 'mad' King Kasyapa.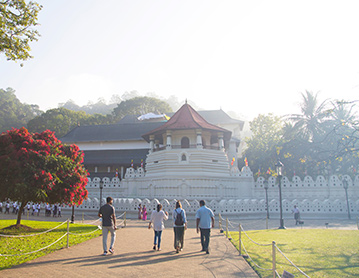 Kandy Temple and City Walk
Kandy
Delve into the most revered temple in the island as your host takes you through the Kandy city and the Temple of the Tooth, then head to the local market for a final feast for your senses.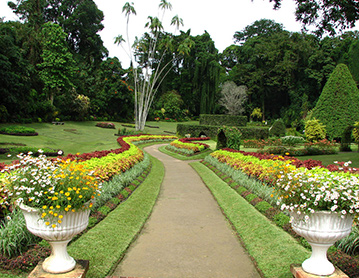 Royal Botanical Gardens
Kandy
The Peradeniya Royal Botanical Gardens is the largest of its kind in Sri Lanka and the finest in Asia. Explore the beautiful surroundings with an expert, or simple enjoy a relaxed stroll in the sun.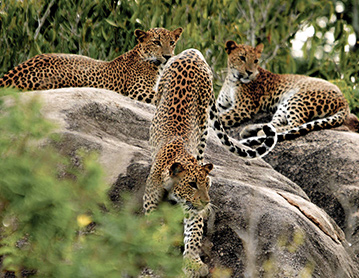 Yala National Park
Yala National Park, Yala
Yala National Park, situated in the south-east corner of the island, is home to the greatest variety of Sri Lanka's wildlife including the island's big game – elephants, leopards and sloth bears.
Guided walk of Galle Fort: past to present
Galle Fort, Galle Coast
Your host will take you on an architectural journey through the fort's colonial history, from the spot where the first Portuguese boats landed to the moment the English departed.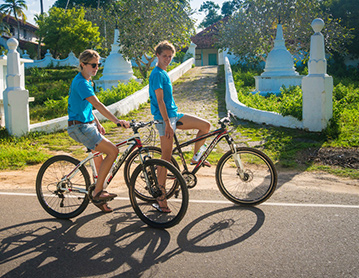 Galle Guided Bicycle Trails
Galle, Galle Coast
Cycle through Galle's beautiful countryside, passing paddy fields dotted with iconic white egrets and water buffalo, quiet villages, tea and rice fields. Choose from a range of routes.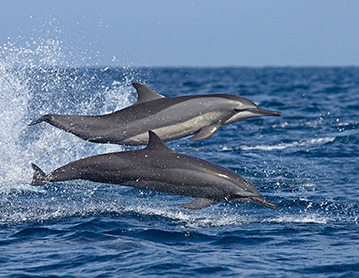 Whale Watching in Mirissa
Mirissa, South Coast
This modern catamaran complete with professional crew sets out from Mirissa Harbour at 6:30am, beating the other boats in order to have the best dolphin and whale sightings.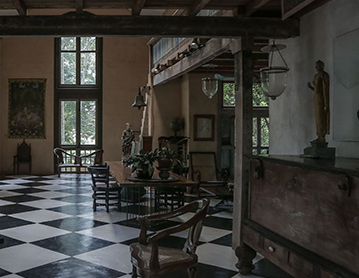 Geoffrey Bawa's Lunuganga
Bentota, West Coast
The late Geoffrey Bawa, Sri Lanka's most influential architect, came up with his own style of 'tropical modernism' to create unconventional living spaces.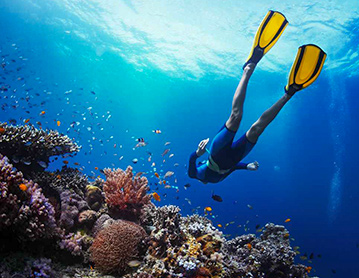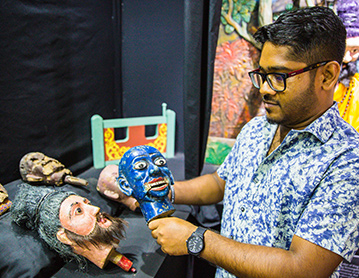 Sri Lankan Puppets
Balapitiya, West Coast
The traditional folk theatre of Sri Lankan puppetry was a major form of entertainment in old Ceylon.