Snapshot
Save up to 20% on this seven-day special offer which gives you a taste of Sri Lanka's wildlife, history, culture and spectacular tropical beaches. From the airport, head straight to Yala in the Deep South for your first two nights, and spend the second day going on jeep drives through the park to seek out leopards, elephants, sloth bears and a variety of other animals. The following two nights will be spent at a hotel within the walls of Galle Fort, so the historic monuments, ramparts, restaurants and shops of this UNESCO World Heritage Site are on your doorstep. End with a final two nights on the west coast, soaking up some sun, indulging in water-sports and taking leisurely sunset strolls.
Highlights
​​​​​Spot leopards, elephants and sloth bears in Yala
Explore the streets and ramparts of Galle Fort
Loll on picture-perfect tropical beaches
Indulge in exhilarating water-sports
Package includes
Accommodation in a shared double / twin room on a BB basis
Cinnamon hotels are on a HB basis
Chauffeur-guide and vehicle for the duration of the tour (including leisure days)
Both airport transfers
Customer Care for the duration of your tour
Covid-19 insurance and healthcare package
Terms & Conditions
Valid from 1st May 2021 to 15th July 2021
Price shown is based on two people sharing and may be subject to change
There may be additional charges required relating to coronavirus H&S protocols
See our Booking Conditions for more details
Day 1 & 2
Yala National Park, Yala
Upon arrival at the airport, head straight to Yala in the Deep South, Sri Lanka's most popular national park which boasts a high density of leopards as well as sloth bears, elephants, crocodiles, buffalo, a wide variety of birds and much more. Head out on jeep drives through the park and keep your fingers crossed for some good sightings! Relax by the enormous swimming pool between drives.
Accommodation: Cinnamon Wild
Recommended Activities: Yala National Park
Day 3 & 4
Galle Fort, Galle Coast
Wind along the south coast and enjoy the beautiful sea views until you reach Galle Fort, a UNESCO World Heritage Site recognised for its 17th-century ramparts and colonial-period buildings. A range of restaurants and shops now line the streets as well, and your hotel is within the walls of the fort, so everything is on your doorstep. Other things to do in this area include visiting a cinnamon estate, taking a cooking class and going on a whale watching expedition.
Accommodation: 50 Lighthouse Street
Recommended Activities: Whale Watching in Mirissa , Traditional Sri Lankan Cooking Class , Galle Dutch Fort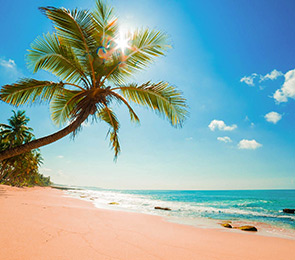 Day 5 & 6
Balapitiya, West Coast
Spend your final two days on the beach in Balapitiya, soaking up some sun, trying out exhilarating water-sports and enjoying mesmerising sunsets.
Accommodation: Bay Villas
Recommended Activities: 6 Best Water-Sport Activities in Sri Lanka
Day 7
Airport
Today, you will be picked up and taken to the airport in time to catch your flight home.
Cinnamon Wild
Yala National Park, Yala
An atmospheric wildlife hotel with well-appointed cabanas on the fringes of Yala game park which is highly regarded by upmarket package tourists and by independent travellers.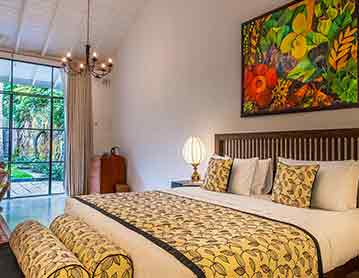 50 Lighthouse Street
Galle Fort, Galle Coast
50 Lighthouse Street is a charming four-bedroom colonial-style villa in the heart of Galle Fort. This stylish accommodation is ideal for couples, groups of friends and families with older children.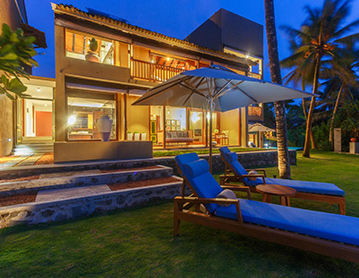 Bay Villas
Balapitiya, West Coast
Bay Villas is a stylish three-suite property overlooking the ocean in Balapitiya which promises a peaceful, private stay. It can be booked by the room or in its entirety.