Snapshot
For a wonderful honeymoon in Sri Lanka, nothing rivals our most romantic tour. This unforgettable honeymoon has been designed using Sri Lanka's most chic and intimate boutique hotels – and, as ever, with Red Dot, love can flourish whether you are seeking untold luxury or something a little simpler. De-stress through this relaxed itinerary which allows you time to unwind but also a chance to explore the island. We will tinker with your honeymoon plans until you get exactly what you want – we want your Sri Lanka honeymoon to be the trip of a lifetime.
Our Opinion
A tender-hearted itinerary which recognises that a successful honeymoon is nearly as important as a successful wedding.
Don't Miss
Loll on the idyllic palm-fringed beaches of the West Coast
Gaze at the magnificent vistas of the central tea hills
Explore the island's ancient cultural heritage away from the crowds
Head out on safari to spot Sri Lanka's diverse wildlife
Go walking, cycling or riding around the picturesque Victoria Reservoir
Stroll around the UNESCO World Heritage Site of Galle Fort
Relax in a variety of beautiful boutique hotels
PACKAGE INCLUDES
Accommodation in a shared double / twin room
Chauffeur-guide and vehicle for the duration of the tour (including leisure days)
Both airport transfers
Expert advice and support prior to and during the tour

TERMS & CONDITIONS
Price shown is a starting price and is subject to change, depending on travel dates / the number of people travelling etc.
Price shown is based on two people sharing a double / twin room
See our Booking Conditions for more details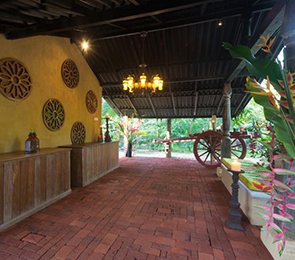 Day 1
Pasyala, North-West Coast
Arrive at the airport and transfer to Kaleliya, a small village just 45 minutes away. Spend the rest of the day relaxing at your first hotel, a collection of three private villas set amidst beautiful gardens, each with its own unique design and secluded open-air courtyard. Take a dip in the pool; curl up with a good book, and in the evening enjoy an intimate dinner on the veranda, surrounded by oil lamps and candles.
Accommodation: Casa Heliconia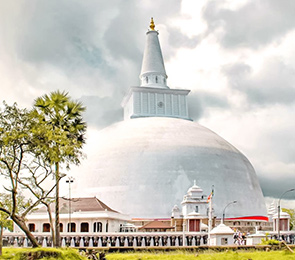 Day 2, 3 & 4
Anuradhapura, Cultural Triangle
Today, you head north to Anuradhapura, a lesser-visited part of Sri Lanka that was the centre of the island's ancient civilisation. You have three nights here to make the most of your idyllic accommodation, a luxurious boutique hotel set on 58 acres of unspoiled wilderness which offers total seclusion and serenity. During your stay, you will have the opportunity to visit the 2,000-year-old ruins of Anuradhapura, the ancient monastery in Ritigala Forest and Mihintale, the birthplace of Buddhism in Sri Lanka which is best explored at sunrise or sunset. Cycling, kayaking and cooking classes are on offer at Ulagalla, or you may wish to spend your time simply relaxing by your private plunge pool and indulging in spa treatments.
Accommodation: Ulagalla Resort
Recommended Activities: Anuradhapura , Mihintale , Ritigala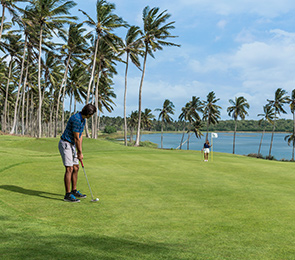 Day 5 & 6
Kandy
Your journey today takes you to the fringes of Sri Lanka's central hills, to the beautiful scenery of Victoria, and you have many choices for how you spend your time here. You could take a day trip to Kandy, Sri Lanka's last royal kingdom and centre of British colonial rule for 100 years. More active couples might like to explore Victoria Golf and Country Resort on foot, by bike or on horseback, or play tennis or a round of golf, whereas those seeking total relaxation can unwind beside the infinity pool and take in the stunning views.
Accommodation: Bougainvillea Retreat
Recommended Activities: Victoria Golf and Country Resort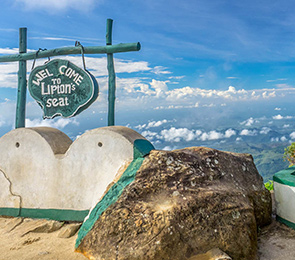 Day 7 & 8
Koslanda, Hill Country
Travel through Sri Lanka's glorious tea country either by car or by train, following in the footsteps of the British who built this railway line 150 years ago – the dramatic landscape of lush tea fields is mesmerising either way. You will also enjoy magnificent views from the infinity swimming pool at The Planter's House and from Lipton's Seat, Sir Thomas Lipton's favourite lookout, should you choose to take a stroll up there on your second day.
Accommodation: The Planter's House
Recommended Activities: Lipton's Seat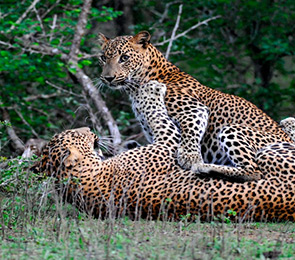 Day 9 & 10
Yala National Park, Yala
Drive out of the hills and down to the border of Yala, Sri Lanka's most iconic national park which is famed for its high density of leopards and also boasts a variety of other wildlife including elephants, sloth bears, deer, buffalo, crocodiles and many species of bird. Your luxury 'tented' accommodation is run by expert guides who will offer fascinating insights into Sri Lanka's wildlife during your twice-daily private jeep drives through the park. Between drives, relax in your plunge pool and explore the campsite, and spend your evenings under the stars by a romantic bonfire.
Accommodation: Ceylon Wild Safaris
Recommended Activities: Yala National Park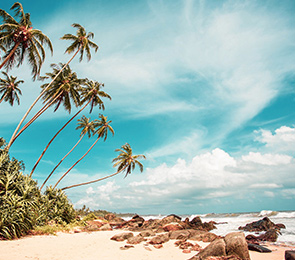 Day 13 & 14
Bentota, West Coast
Spend the final days of your honeymoon by the broad sandy beaches of Bentota on Sri Lanka's West Coast, a quieter spot for a beach stay than the popular Galle Coast. En route to your hotel, you may wish to wander the streets of 17th century Galle Fort to explore the historic architecture and shopping opportunities here. As well as providing spectacular sunsets for the final backdrop of your honeymoon, Bentota is conveniently just two hours from Colombo's international airport.
Accommodation: Taru Villas - Rock Villa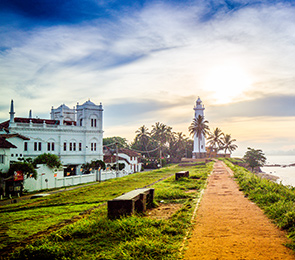 Day 11 & 12
Galle Fort, Galle Coast
Time for some total rest and relaxation. Wind along the south coast to Kahanda Kanda, one of Sri Lanka's most romantic hotels which is positioned just inland from historic Galle Fort, and spend two days unwinding in blissful surroundings. Kahanda Kanda has enchanting views, an exquisite design and offers total privacy, with the rooms housed in private villas. Should you be able to tear yourself away, many activities are possible in this region, from a cooking class or gentle bike ride through the inland countryside to surfing and whale watching expeditions.
Accommodation: Kahanda Kanda
Recommended Activities: Whale Watching in Mirissa , Surfing in Sri Lanka , Galle Guided Bicycle Trails , Traditional Sri Lankan Cooking Class , Galle Dutch Fort
Following are recommended optional activities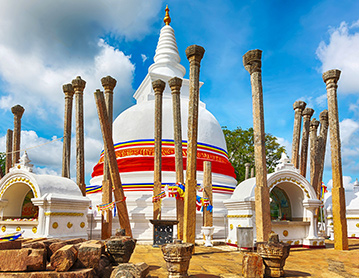 Anuradhapura
Anuradhapura, Cultural Triangle
Discover the majestic remains of Sri Lanka's first capital, originally built in the 4th century BC, the ruling place for over 100 Sri Lankan kings. You can explore these extensive ruins by bike.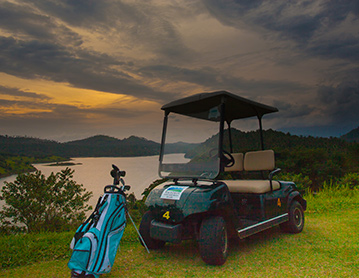 Victoria Golf and Country Resort
Victoria, Kandy
There are golf courses that are scenic, but the Victoria Golf and Country Resort is simply spectacular. Even non-golfers will love it here, as a range of other activities are on offer.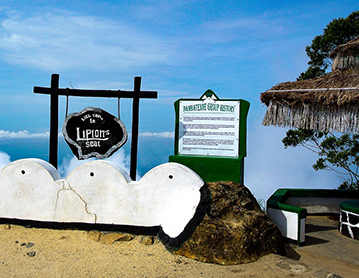 Lipton's Seat
Haputale, Hill Country
The favourite viewing point of Sir Thomas Lipton, Lipton's Seat offers one of the most spectacular views of Sri Lanka's Hill Country. Drive to the top, or walk up through the surrounding plantations.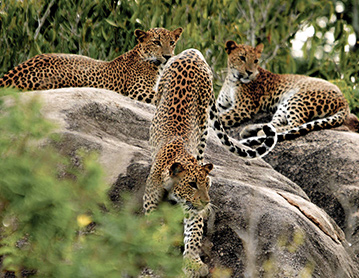 Yala National Park
Yala National Park, Yala
Yala National Park, situated in the south-east corner of the island, is home to the greatest variety of Sri Lanka's wildlife including the island's big game – elephants, leopards and sloth bears.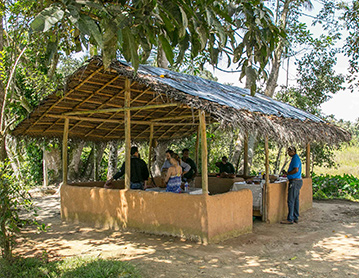 Traditional Sri Lankan Cooking Class
Galle, Galle Coast
After visiting the vibrant Galle Market, journey along the river towards a secluded rural village and learn how to make a variety of traditional Sri Lankan dishes in the cool of a wattle-and-daub hut.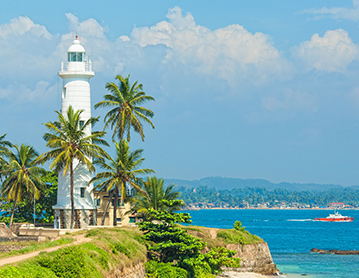 Galle Dutch Fort
Galle Fort, Galle Coast
Galle Fort, a UNESCO World Heritage Site originally built by the Portuguese before it was further developed by the Dutch and British, covers nearly 4sqkm and houses a range of old colonial buildings.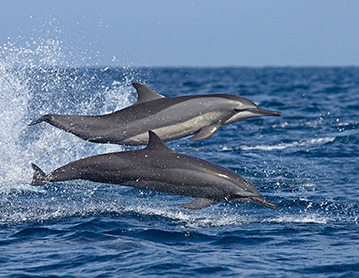 Whale Watching in Mirissa
Mirissa, South Coast
This modern catamaran complete with professional crew sets out from Mirissa Harbour at 6:30am, beating the other boats in order to have the best dolphin and whale sightings.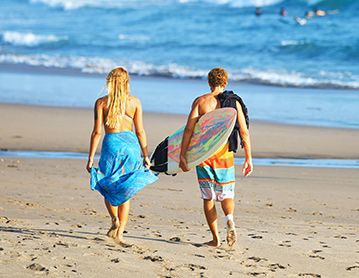 Surfing in Sri Lanka
Island-wide
Sri Lanka is a fantastic choice for a surfing holiday, and has been a popular surf destination since the 1970s.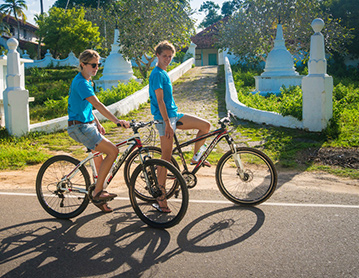 Galle Guided Bicycle Trails
Galle, Galle Coast
Cycle through Galle's beautiful countryside, passing paddy fields dotted with iconic white egrets and water buffalo, quiet villages, tea and rice fields. Choose from a range of routes.