Snapshot
Our Sri Lanka East Coast for Families holiday is at its best during the European spring and summer when the East Coast beaches are at their most idyllic. Families with children will enjoy our fun-filled activities in a safe and friendly environment and we can adjust this itinerary to suit both the disposition and the age of your children. At Red Dot, we recognise that not all children are exactly the same! This easy-paced holiday allows families to experience beautiful palm-fringed beaches and the magnificent elephants of Sri Lanka as well as a glimpse into the island's cultural heritage. The turquoise seas of the East Coast are best for snorkelling, and whale and dolphin spotting from March to October. We can ensure sufficient things to do so that the children remain occupied and the adults can relax as well.
Our Opinion
A perfect summer holiday for European families looking for a long-haul destination that will keep the kids happy
Don't Miss
Go on a jeep safari through the jungles of Wilpattu
Bask in the sun in the East Coast resort of Pasikudah
Venture off into the deep seas in search of whales and dolphins
Get active in the Cultural Triangle
Grab last-minute shopping in Colombo
PACKAGE INCLUDES
Accommodation in a shared double / twin room
Chauffeur-guide and vehicle for the duration of the tour (including leisure days)
Both airport transfers
Expert advice and support prior to and during the tour

TERMS & CONDITIONS
Price shown is a starting price and is subject to change, depending on travel dates / the number of people travelling etc.
Price shown is based on two people sharing a double / twin room
See our Booking Conditions for more details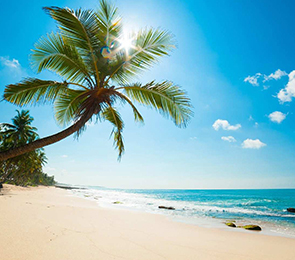 Day 1
Negombo, North-West Coast
Upon arriving in Sri Lanka, transfer to a convenient hotel close to the international airport. Relax and unwind after your flight, preparing yourself for the adventure ahead.
Accommodation: Jetwing Beach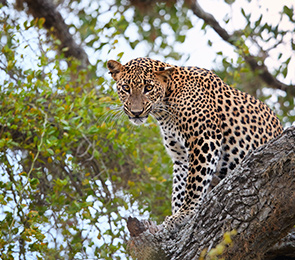 Day 2 & 3
Anuradhapura, Cultural Triangle
Time for safari in surely Sri Lanka's most beautiful national park. Wilpattu National Park consists of a complex of lakes surrounded by grassy plains and scrub jungle. Many of the `big game' found in Sri Lanka including elephant, sloth bear, water buffalo, and spotted dear can be seen here, though the biggest attraction at Wilpattu is Leopard. Wilpattu, about one hour from Anuradhapura, is situated away from the common tourist routes, so can be enjoyed in tranquil seclusion. If you are really active you could head to the equally escapist Kalpitiya coast on Day 3 for some water-sports or just rest at your hotel.
Accommodation: Forest Rock Garden
Recommended Activities: Wilpattu National Park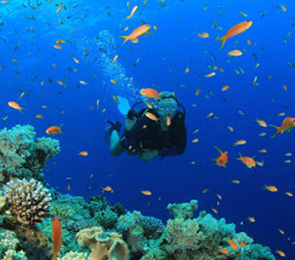 Day 4 to 8
Pasikudah, East Coast
Time to travel to the glimmering beaches of Pasikudah for an extensive beach stay at a family-friendly hotel. Make the most of your journey with a convenient stop in the north of the Cultural Triangle. You could climb up to the summit of Mihintale, an easy climb to work off surplus energy and the place where Buddhism originated in Sri Lanka. Arrive on the East Coast beaches by mid-afternoon. This north-east coastline is Sri Lanka's equivalent of the Maldives, with white sandy beaches, coral islands and shimmering blue seas – as well as hotels set up for families. From March to October, the seas are at their best. Bask in the sun or go snorkelling. Water-sports centres offer PADI-certified diving courses and underwater photography. Go on a sailing and snorkelling adventure or take a whale and dolphin spotting excursion into the deep seas. Often, pods of spinner dolphins will swim alongside your boat, leaping into the air and showing off their acrobatics – a wonderful sight.
Accommodation: Amaya Beach
Recommended Activities: Sailing in Trincomalee or Pasikudah , Mihintale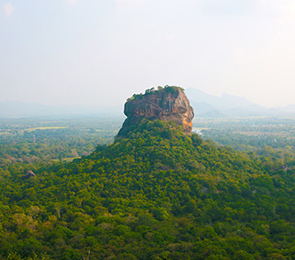 Day 9, 10 & 11
Sigiriya, Cultural Triangle
Head west to the Cultural Triangle. High on your list of things to do is likely to be a jeep safari – and there are several national parks for your guide to consider based on where elephants are at their most plentiful. Minneriya or the quieter Somawathiya National Park are just two alternatives. During the dry season, herds of up to 150 elephants can be seen. The history lesson unearthed on a visit to the ruined cities can be a little demanding for some children, but we can suggest livelier Cultural Triangle activities such as a clamber up Sigiriya Rock or boating on the lake to keep everybody happy.
Accommodation: Aliya Resort and Spa
Recommended Activities: Sigiriya Rock Fortress , Minneriya National Park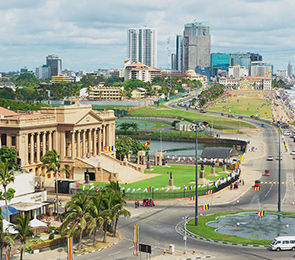 Day 12
Colombo
Today, travel to Colombo for your final night in Sri Lanka. You may wish to do some shopping in the afternoon, or one of our many walking tours. There are a wide range of restaurants in Colombo which will delight adults and children alike.
Accommodation: Cinnamon Grand
Recommended Activities: Colombo Restaurant Guide
Following are recommended optional activities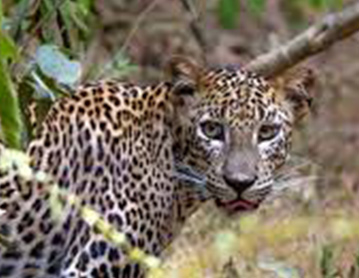 Wilpattu National Park
Wilpattu, North-West Coast
Wilpattu National Park is arguably Sri Lanka's most beautiful park. Its varying natural habitats – coastal belt, natural lakes, scrublands, open grasslands and dense forest – house numerous animals.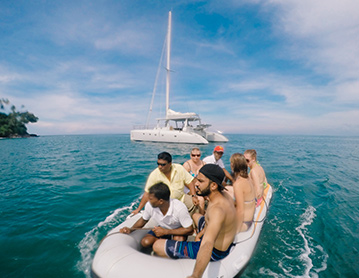 Sailing in Trincomalee or Pasikudah
Pasikudah, East Coast
Set out from the shores of Trinco or Pasikudah in a catamaran and explore the splendour of Sri Lanka's eastern coastline. Go to beautiful private coves and snorkel off colourful reefs.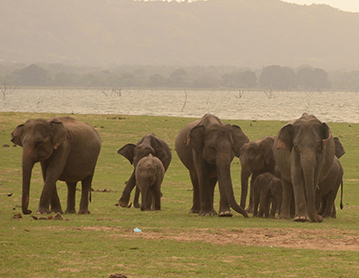 Minneriya National Park
Habarana, Cultural Triangle
Minneriya National Park is a small but popular wildlife park home to a wide range of Sri Lanka's wildlife. It is also the site of the world-renowned wildlife event 'The Elephant Gathering'.
Sigiriya Rock Fortress
Sigiriya, Cultural Triangle
Sigiriya, a UNESCO World Heritage Site, is one of the most majestic, awe-inspiring and stunning historical locations in the world, built in the 5th century AD by 'mad' King Kasyapa.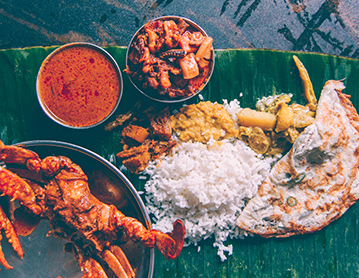 Colombo Restaurant Guide
Colombo
Explore Colombo's wide range of restaurants, cafés and street food options, which offer a wide range of traditional local dishes as well as cuisine from around the world.