Snapshot
Our Eco Sri Lanka tour allows you to explore the lesser-visited areas of the island while keeping things clean and simple so that you have minimal impact on the environment during your holiday. You will stay in laidback, earthy accommodation in off-the-beaten-track locations and take part in wholesome activities which engage you with local people and your beautiful surroundings whilst maintaining a low carbon footprint. Go trekking and cycling through spectacular scenery; learn to cook delicious local cuisine; explore Sri Lanka's cultural heritage, and focus on your inner well-being. As always, remember that we are happy to change this itinerary in any way you wish until it is perfect for you.

Our Opinion
If you are an eco-conscious traveller who is looking for a unique Sri Lanka experience, this is for you.

Don't Miss
Find total serenity in scenic rural locations
Engage with local village life at Anamaduwa
Trek through the glorious Knuckles Mountain Range
Marvel at the ancient ruins of Anuradhapura
Hike to an ancient temple atop a towering rock
Try your hand at cooking local dishes
Spend time spotting Sri Lanka's diverse birdlife
Visit a tea factory in the hills to learn the art of making tea
Stroll along near-deserted tropical beaches in Sri Lanka's deep south
PACKAGE INCLUDES
Accommodation in a shared double / twin room
Chauffeur-guide and vehicle for the duration of the tour (including leisure days)
Both airport transfers
Expert advice and support prior to and during the tour
TERMS & CONDITIONS
Price shown is a starting price and is subject to change, depending on travel dates / the number of people travelling etc.
Price shown is based on two people sharing a double / twin room
See our Booking Conditions for more details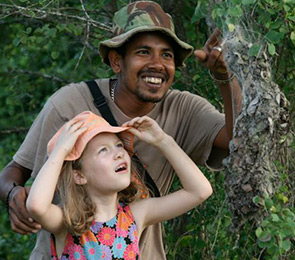 Day 1 & 2
Anamaduwa, North-West Coast
On arrival, head straight to the remote village of Anamaduwa in Sri Lanka's rural north-west. Your down-to-earth accommodation, a collection of rustic wattle-and-daub huts with limited electricity, embraces the natural beauty of this area and gives travellers an in-depth insight into local village life in Sri Lanka. Find bliss in going back to basics: spend time by the lake, either kayaking across it, doing a spot of birdwatching or just lazing in a hammock; go cycling through the nearby village, or hike up a rock to visit its crowning ancient temple, and learn to cook authentic Sri Lankan curries on an open fire.

Accommodation: The Mudhouse
Recommended Activities: Wilpattu National Park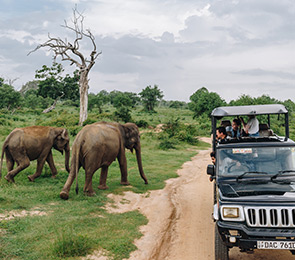 Day 3, 4 & 5
Habarana, Cultural Triangle
Travel south to Sri Lanka's Cultural Triangle, the centre of the island's ancient heritage. Discover details of Sri Lanka's fascinating history through a variety of activities which keep you on the move: hike up Sigiriya Rock to see the ruins of a 5th-century fortress-palace, ancient cave paintings and glorious views, and go on a guided bike ride around Anuradhapura, Sri Lanka's first civilisation which dates back to 1st century BC. You could also spot wild elephants and other animals on a jeep drive through Minneriya National Park. Your accommodation is a haven for birds and butterflies and offers relaxing yoga sessions to help you unwind in these utterly peaceful surroundings.

Accommodation: Galkadawala
Recommended Activities: Dambulla Cave Temple , Sigiriya Rock Fortress , Minneriya National Park , Anuradhapura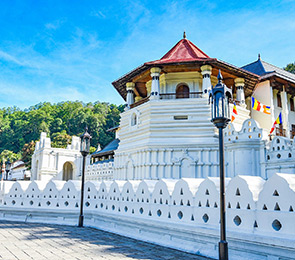 Day 6, 7 & 8
Digana, Kandy
Make your way to Knuckles, the spectacular off-the-beaten-track mountain range which surrounds Kandy, a city with much historic and religious significance. Spend the next three days at Polwaththa Eco Lodge which offers unadulterated no-frills living in an utterly picturesque environment. Trek through Knuckles; indulge in some birdwatching; dine of delicious local fare, and enjoy some time for self-reflection. As the name suggests, Polwaththa Eco Lodge provides eco-friendly accommodation for travellers looking to immerse themselves in the peace and beauty of Sri Lanka's central hills.

Accommodation: Polwaththa Eco Lodge
Recommended Activities: Hike in the Knuckles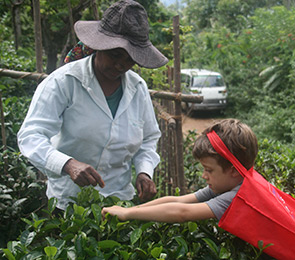 Day 9 & 10
Ella, Hill Country
Proceed deeper into Sri Lanka's tea country until you arrive at Amba Estate, a small organic farm with awe-inspiring vistas that will be your abode for the next two days. Watch the day of a tea plucker unfold; take a tour of the farm; go on gentle walks through the tea fields, and learn the process of turning tea leaves into the enduringly popular brew loved the world over. Amba Estate is a total escape from everyone and everything, offering you the simple pleasures of stunning scenery, tranquillity, cosy rooms and home-cooked meals.

Accommodation: Amba Estate
Recommended Activities: Walking in Ella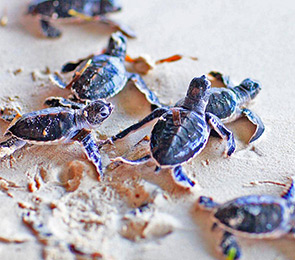 Day 11, 12 & 13
Tangalle, South Coast
Your last stop is a simple barefoot-living property by the beautiful beaches of Tangalle on Sri Lanka's south coast. Walk along the sandy shores and find peace in the sounds and colours that surround you, enjoying the time away from all of the stresses of day-to-day life. Those interested in wildlife conservation might like to visit the nearby Rekawa Turtle Hatchery to have the chance of seeing marine turtles laying eggs at night.

Accommodation: Mangrove Garden
Recommended Activities: Rekawa Turtle Watch