Snapshot
Golfing in Sri Lanka offers the golf enthusiast a fantastic Sri Lanka holiday. Test yourself on some of Asia's toughest courses, experience the island's ancient heritage and spectacular landscapes and at the end of your stay, relax on the golden beaches of the south. The holiday does not lock you into large group on a prearranged coach tour. You can explore the island at your own pace, in a car or minivan, with your personal driver-cum-guide. Note that we can tailor this itinerary according to your preferences and budget, so feel free to ask for modifications.
Our Opinion
City, beach and mountain splendour, and hotels ancient and modern, join forces in this enticing Sri Lanka golfing holiday
PACKAGE INCLUDES
Accommodation in a shared double / twin room
Chauffeur-guide and vehicle for the duration of the tour (including leisure days)
Both airport transfers
Expert advice and support prior to and during the tour

TERMS & CONDITIONS
Price shown is a starting price and is subject to change, depending on travel dates / the number of people travelling etc.
Price shown is based on two people sharing a double / twin room
See our Booking Conditions for more details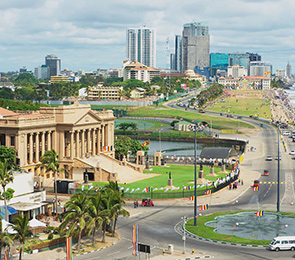 Day 1 & 2
Colombo
Upon arriving in Sri Lanka transfer to central Colombo. Relax and unwind after your long journey. Next morning, play a round of golf at the Royal Colombo Golf Club situated nearby. This prestigious course is a good introduction to golf in Sri Lanka.

The Royal Colombo Golf Club, built in 1879, is a welcome escape from the hectic city centre. Located in Borella, a short distance from central Colombo, the course is a green oasis accompanied by a clubhouse of colonial charm. Listen to your attentive caddie to avoid the numerous water hazards. Despite being in the centre of Colombo, the course maintains its tranquillity, although the occasional commuter train running along the 6th fairway can prove hazardous to concentration.
Accommodation: Cinnamon Grand
Recommended Activities: Royal Colombo Golf Club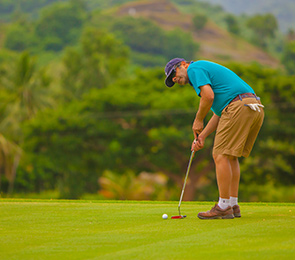 Day 3, 4 & 5
Victoria, Kandy
Early this morning, transfer to the stunning hill-country setting of Victoria located north east of Kandy. To ease the near four-hour drive you may prefer to transfer by Air Taxi. Victoria Golf and Country Resort has a testing course which has regularly been voted as among the most beautiful in Asia. Stay three nights here, golfing and relaxing amidst the magnificent Kandyan hills. For those wishing to experience the ancient Kandyan heritage, trips into Kandy and the surrounding hills can be arranged to your exact specifications.
Accommodation: Bougainvillea Retreat
Recommended Activities: Victoria Golf and Country Resort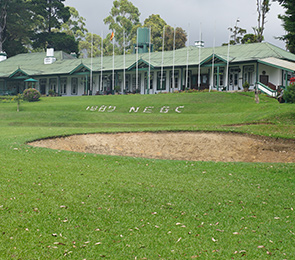 Day 6 & 7
Nuwara Eliya, Hill Country
Early morning, catch the train from Kandy to Nanu-Oya, a railway station 10km from Nuwara Eliya. This journey is breathtaking as it takes you through the tea country along one of the worlds most spectacular railways. You will enjoy the comfort of First Class (the Observation Carriage). Your driver, with your clubs and luggage, will meet at the station and take you Nuwara Eliya where you will spend two nights.

Nuwara Eliya was made into a summer retreat by the British in the early 1800s and much of its colonial character still remains. The town sprawls over the fertile valley flanked by Mount Pidurutalagala and Single Tree Mountain and is scattered with Victorian-style properties complete with gabled roofs, large open fireplaces, gardens with neatly-clipped lawns and colourful flower beds. Spend two days golfing at the Nuwara Eliya Golf Club. The testing course here was built by a Scottish soldier of the Golan Highlanders in 1889 for the British serviceman and officials stationed here in 1889. Occasionally you may even feel you are playing golf in Scotland, but the course holds many features unique to Sri Lanka. To ensure a successful round you will need to stay clear of the trees that line the tight course, the crags and creeks that bisect the fairways and the remorseless gorse and bunkers that protect the greens. The colonial-style clubhouse and bar is an atmospheric place to enjoy a drink and meal after your round. Little has changed since the founding of the club and you can even enjoy a log fire on cooler evenings.
Accommodation: Jetwing St. Andrew's
Recommended Activities: Nuwara Eliya Golf Club , Kandy to the Hill Country by train
Day 8 & 9
Hambantota, South Coast
Spend much of the day winding through the glorious scenery of the Sri Lankan hill country. Break either for a long lunch or to expend your energy on a beautiful walking trail in the southern highlands – the choice is yours. Your ultimate destination is the south coast town of Hambantota and the prospect the following day of an 18-hole round of golf at the only golf resort in Sri Lanka – within the luxurious Shangri-La Hambantota Golf Resort & Spa complex.
Accommodation: Shangri - La Hambantota Golf Resort & Spa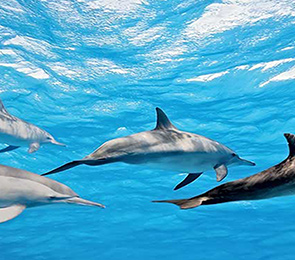 Day 10, 11 & 12
Koggala, Galle Coast
This morning you will head west towards the historic city of Galle where you can spend three nights relaxing by the beach. If you still hanker for activity after all that golf, you could take a surfing lesson, go whale watching or take a boat and cycle ride in the rural countryside inland from the Galle coast.
Accommodation: KK Beach
Recommended Activities: Galle Guided Bicycle Trails , Take a Sri Lanka surfing lesson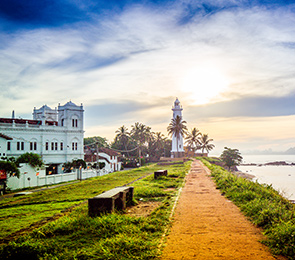 Day 13
Galle Dutch Fort
Spend your final night in Galle's 17th century Dutch Fort, a UNESCO-protected World Heritage site which is a melting pot of cultural influences. Several hours can be spent wandering through the narrow streets and along the ramparts and browsing through art galleries and boutique shops. A cultured and sociable end to what we're sure will be a memorable tour.
Following are recommended optional activities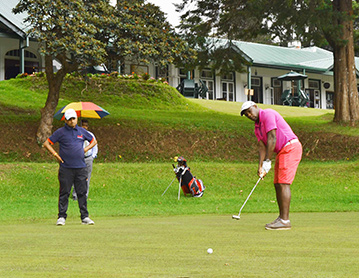 Royal Colombo Golf Club
Colombo
The Royal Colombo Golf Club dates back to 1879 and offers a peaceful oasis just a short distance from the centre of Sri Lanka's busy capital.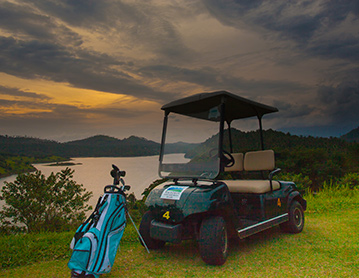 Victoria Golf and Country Resort
Victoria, Kandy
There are golf courses that are scenic, but the Victoria Golf and Country Resort is simply spectacular. Even non-golfers will love it here, as a range of other activities are on offer.
Kandy to the Hill Country by train
Kandy
Praised as one of the most beautiful rail journeys in the world, the train ride winds out of Kandy and up through the Hill Country, providing panoramic views of the spectacular tea-covered hills.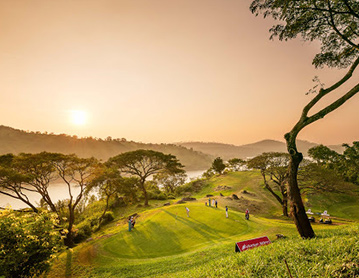 Nuwara Eliya Golf Club
Nuwara Eliya, Hill Country
Set amidst the tea plantations of the central highlands, Nuwara Eliya Golf Club is a charming course with spectacular views which was built by a Scottish soldier in 1889.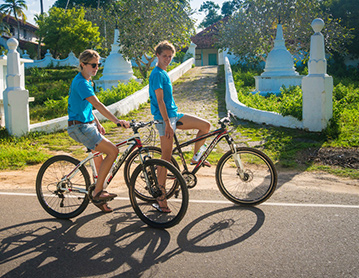 Galle Guided Bicycle Trails
Galle, Galle Coast
Cycle through Galle's beautiful countryside, passing paddy fields dotted with iconic white egrets and water buffalo, quiet villages, tea and rice fields. Choose from a range of routes.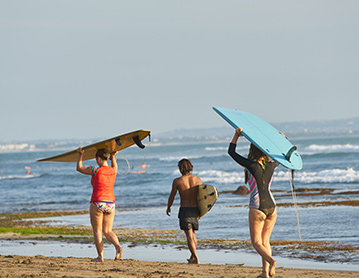 Take a Sri Lanka surfing lesson
Weligama, South Coast
Learn to surf the waves at Weligama Bay on Sri Lanka's blissful south coast with the extra assurance of your own instructor to guide you every step of the way. For beginners and those seeking to improve their style.