Snapshot
This Sri Lanka cricket tour covers some of the finest cricketing venues in the island and is ideal for schools and clubs of all standards.

There is no finer, more welcoming place in the world than Sri Lanka for a cricket holiday. Its breathtaking combination of golden beaches, energising hill country and its ancient cultural heritage is all within easy reach of the capital Colombo and can rival anything the Caribbean has to offer. Over the course of 12 days, this activity-packed tour covers some of the finest cricketing venues that Sri Lanka has to offer, a glimpse of island life and a day visiting a charitable foundation.

Red Dot cricket itineraries go through three simple stages: a Sample Itinerary (as below),which might meet your aims and aspirations for the most part and which can be adjusted as required; a Draft Itinerary, drawn up once an itinerary has been agreed upon in principle with all parties; and a Final Itinerary, which confirms your arrangements a few weeks before travel. Red Dot can also arrange for good quality tour cricket shirts and polo shirts for collection on your arrival.

All our tours are tailored to your requirements. Our expertise in organizing Sri Lanka cricket tours over nearly 20 years comes alongside the sort of sharp prices you would expect from a proven UK travel company which does the bulk of its planning via its sister company in Sri Lanka.

Our full range of cricket tours can be adapted for clubs and schools of all standards and there is more information on our specialist sports site.
Our Opinion
Red Dot began life as a Sri Lanka cricket tour company 20 years ago and lives and breathes cricket as much as ever
Don't Miss
Cricketing in the capital city of Colombo
Group dinner at the characterful Cricket Club Café in Colombo
Play a round of gold at the Victoria Golf Course - voted `Best Course in Asia' by Asian Golf Monthly
Cricket at the iconic Galle Stadium flanked by the 17C Galle Fort
Enjoy the golden beaches and azures seas of Sri Lanka's West Coast
A charitable day at the Foundation of Goodness
PACKAGE INCLUDES
Accommodation in a shared double / twin room
Chauffeur-guide and vehicle for the duration of the tour (including leisure days)
Both airport transfers
Expert advice and support prior to and during the tour

TERMS & CONDITIONS
Price shown is a starting price and is subject to change, depending on travel dates / the number of people travelling etc.
Price shown is based on two people sharing a double / twin room
See our Booking Conditions for more details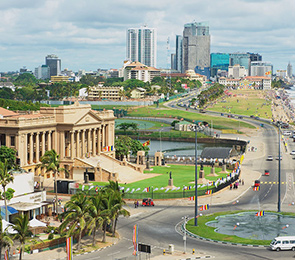 Day 1, 2 & 3
Colombo
Upon arriving in Sri Lanka, transfer to central Colombo and relax and unwind after your long flight. Fully refreshed, you will be ready for a light training session the following day at an Indoor Academy or a first-class Colombo ground. Red Dot will be happy to supply net bowlers if required. In the evening of Day 2 have a welcome dinner at The Cricket Club Café.

MATCH 1 against a Colombo club side. Colombo remains the centre of Sri Lankan cricket and all its first-class grounds love to play host to touring sides whenever they can.
Accommodation: Jetwing Colombo Seven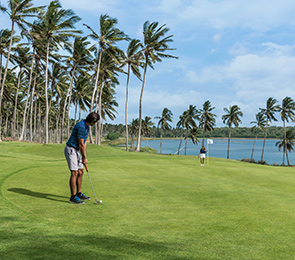 Day 4, 5 & 6
Victoria, Kandy
Up bright and early for a three-and-a half hour transfer to the Victoria Golf & Country Resort which is located 45 minutes north-east of Kandy town. Check-in to the Victoria Golf Chalets which are situated within the 500-acre estate of the Resort, edged by the vast Victoria Reservoir and overlooked by the Knuckles Mountain Range. The Victoria Resort has a host of activities on offer such as swimming, tennis, horse riding, and nature trails. However, it is the golf course that is Victoria's star attraction. It is not just a well-kept, rewarding golf course – the setting and design offered by stunning scenery makes it one of the world's best courses.

MATCH 2 From your base at Victoria, travel to the nearby Pallakelle International Stadium for MATCH 2. This ground was developed in preparation for the 2011 Cricket World Cup.
Accommodation: Victoria Golf Chalets
Recommended Activities: Victoria Golf and Country Resort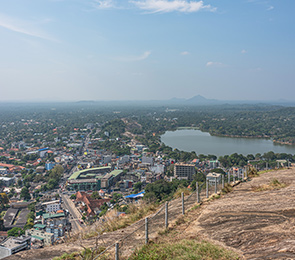 Day 7
Hikkaduwa, West Coast
MATCH 3: Kurunegala is one of Sri Lanka's best-loved club grounds and is perfectly placed for a T20 match as you change your hotel base. Play in the shadow of Elephant Rock, then after the match continue your journey to the west coast. It's time for some beach!
Accommodation: Hikka Tranz by Cinnamon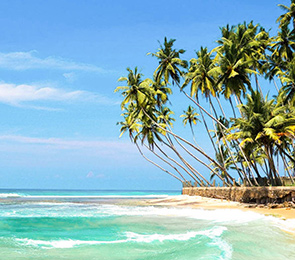 Day 8, 9 & 10
Hikkaduwa, West Coast
The youthful west-coast resort of Hikkaduwa, packed with late-night beach bars, is a good-value base for your coastal stay. Water-sports abound up and down Sri Lanka's coast. Less than half-an-hour down the road is Galle Fort – a magnet for tourists with its maze of narrow streets lined with Dutch- and British-period buildings still in use; the sturdy ramparts overlooking the Galle International Cricket Stadium, and museums, cafes and restaurants.
MATCH 4 is at the Galle International Stadium which is one of cricket's most-loved venues. Flanked by the Indian Ocean and the impressive 17C Galle Fort behind the bowlers at one end, you could barely imagine a more stunning environment in which to enjoy a cricket match. After the 2004 tsunami, it was thought that international cricket would never return to Galle. But thanks to the global cricket community, the ground has been restored to its former glory. The next day, head off to the Foundation of Goodness situated in the village of Seenigama north of Galle. This village was destroyed as a result of the 2004 Tsunami and redeveloped by the Foundation of Goodness charity, with the help of Surrey and MCC among others and worthy of your support.
MATCH 5 vs Seenigama Village XI at the Seenigama Oval. The wicket is a good quality Astroturf, and the outfield is lush. As a part of the Foundation of Goodness programme, the cricketers will be interacting, learning and helping out the local village community in various capacities, giving a memorable insight into island life.
Accommodation: Hikka Tranz by Cinnamon
Recommended Activities: Surfing in Sri Lanka , 6 Best Water-Sport Activities in Sri Lanka , Galle Dutch Fort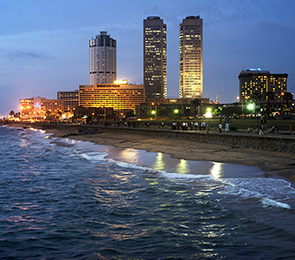 Day 11 & 12
Colombo
Back in Colombo as your tour begins to wind to an end. By now you will be beginning to know your favourite restaurants, bars and even the odd nightclub in this easily explored city. Red Dot can help to arrange farewell dinners, award nights, a karaoke competition or anything you choose.

MATCH 6 against a Colombo club side on one of the leading grounds in the capital.
Accommodation: Jetwing Colombo Seven
Recommended Activities: Colombo Restaurant Guide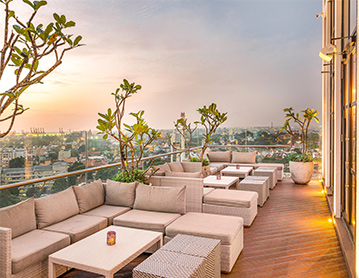 Jetwing Colombo Seven
Colombo
Jetwing Colombo Seven is comfortably one of the finest mid-range offerings in town, its crowning glory being a magnificent rooftop pool bar. The hotel's contemporary theme does not lack for warmth, making it that rare thing - an ideal option whether visiting for business or pleasure.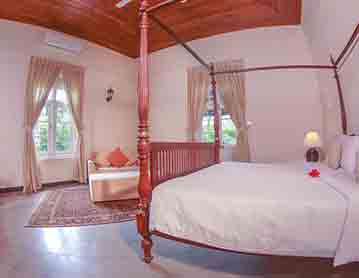 Victoria Golf Chalets
Victoria, Kandy
The Victoria Golf Chalets offer exceptional value and are perfect for the golf enthusiast, who wants to waste no time before getting on the first tee. The Victoria Golf & Country Resort also offers a host of recreational activities that even non-golfing travelling partners as well as children will enjoy. All chalets have private verandahs with stunning views of the Knuckles Mountain Range.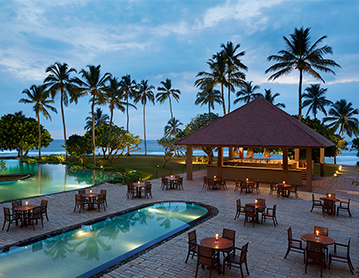 Hikka Tranz by Cinnamon
Hikkaduwa, West Coast
Hikka Tranz offers a successful blend of 4-star comfort with a laid back, informal feel. Inspired by the `Trance' genre of music that is popular in this youthful beachside town, this old hotel has come alive once more with the spirit of Hikka.
Following are recommended optional activities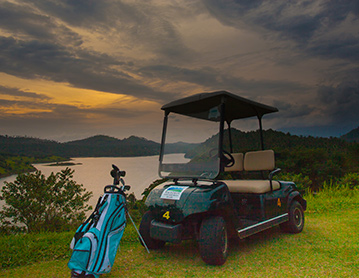 Victoria Golf and Country Resort
Victoria, Kandy
There are golf courses that are scenic, but the Victoria Golf and Country Resort is simply spectacular. Even non-golfers will love it here, as a range of other activities are on offer.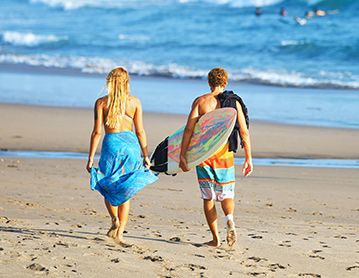 Surfing in Sri Lanka
Island-wide
Sri Lanka is a fantastic choice for a surfing holiday, and has been a popular surf destination since the 1970s.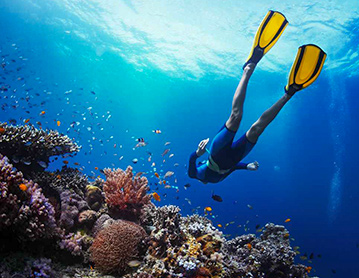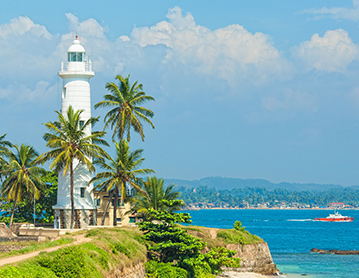 Galle Dutch Fort
Galle Fort, Galle Coast
Galle Fort, a UNESCO World Heritage Site originally built by the Portuguese before it was further developed by the Dutch and British, covers nearly 4sqkm and houses a range of old colonial buildings.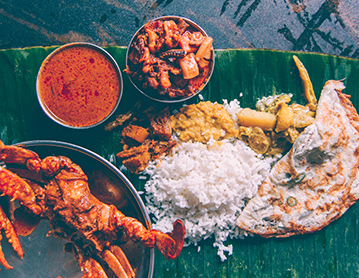 Colombo Restaurant Guide
Colombo
Explore Colombo's wide range of restaurants, cafés and street food options, which offer a wide range of traditional local dishes as well as cuisine from around the world.