Snapshot
The Sri Lanka Island Hop is a cost-conscious and highly-popular tour that actively seeks both quality and value while guiding you through Sri Lanka's most celebrated landscapes. Explore the shimmering plains of the Cultural Triangle, the lush tea-covered hill country and finally the tranquil beaches of the South Coast. As always, we are able to tinker with this itinerary if you wish, and add an extra night here and there. We can also explore other hotel or villa options to seek out the best up-to-the-minute deals.
Our Opinion
A value-driven tour that takes a classic island route and seeks high standards while meeting a tight budget
Don't Miss
Explore the ruins of Polonnaruwa
Climb up to the Sigiriya Rock Fortress
Marvel at Dambulla's ancient Buddhist cave temple
Take in a 'pooja' ceremony at Kandy's Temple of the Tooth
Take a train ride through the beautiful tea-growing highlands
Explore Galle's 17C Dutch Fort
Loll on palm-fringed tropical beaches on the south coast
PACKAGE INCLUDES
Accommodation in a shared double / twin room
Chauffeur-guide and vehicle for the duration of the tour (including leisure days)
Both airport transfers
Expert advice and support prior to and during the tour
TERMS & CONDITIONS
Price shown is a starting price and is subject to change, depending on travel dates / the number of people travelling etc.
Price shown is based on two people sharing a double / twin room
See our Booking Conditions for more details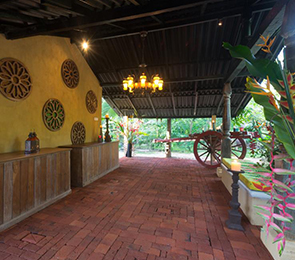 Day 1
Pasyala, North-West Coast
Upon arriving in Sri Lanka, transfer to a convenient hotel close to the international airport. Relax and unwind after your flight, preparing yourself for the adventure ahead.
Accommodation: Casa Heliconia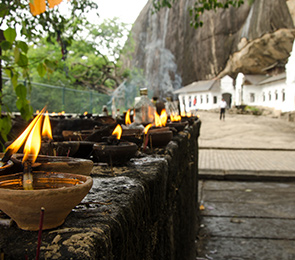 Day 2 & 3
Dambulla, Cultural Triangle
Journey to the Cultural Triangle. En route visit Dambulla Cave Temple, a must-see with its rock ceiling covered in one large sweep of colourful frescoes, some of which dates back more than 2,000 years. This cave temple has the largest number of Buddha statues all housed in one place including a 14-metre figure of the recumbent Buddha carved out of the rock. Visit Polonnaruwa which became Sri Lanka's royal medieval capital in 1073 and remained Sri Lanka's capital until the late 13C. On the next day, rise early and climb the magnificent Sigiriya Rock, one of Sri Lanka's fascinating UNESCO World Heritage Sites. You will be in no rush to abandon the spectacular views at the summit. There is much more you can potentially see and do in the cultural triangle – as well as other famous sites such as Anuradhapura and Mihintale, you can visit the game park at Minneriya or engage in activities such as bullock cart rides, boating on the lakes, nature trails, bird watching and fishing. You may prefer to request an extra day here.
Accommodation: Amaya Lake
Recommended Activities: Dambulla Cave Temple , Polonnaruwa , Sigiriya Rock Fortress , Minneriya National Park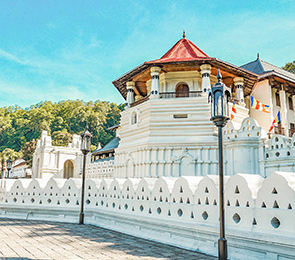 Day 4 & 5
Kandy
The journey from the cultural triangle to Sri Lanka's hill capital – the small lakeside city of Kandy – will occupy most of the morning. Visit the Temple of the Tooth in Kandy where a sacred tooth relic of the Lord Buddha is enshrined since 4th Century AD. The temple has decorative walls, a golden roof and fine woodwork. Religious services with traditional music and drumming are held daily at dawn, mid-day and in the evening where guests can participate. You might also want to see Kandy's Botanical Gardens.
Accommodation: Clove Villa
Recommended Activities: Temple of the Tooth , Royal Botanical Gardens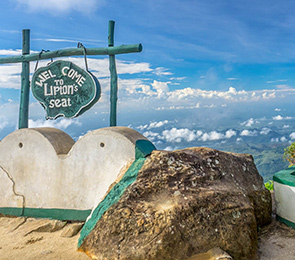 Day 6 & 7
Haputale, Hill Country
This morning you hop on aboard a train and wind into the Southern Highlands on one of the most glorious train journeys in the world. On arrival at your chosen station, go bird watching or venture off on a mountain trek. The hill country town of Haputale is picturesque and allows one to explore much including Lipton's Seat, best visited in the morning. Enjoy the tea experience with a walk through a tea plantation and a visit to a tea factory. There are also several picturesque waterfalls to be explored.
Accommodation: Melheim Resort
Recommended Activities: Lipton's Seat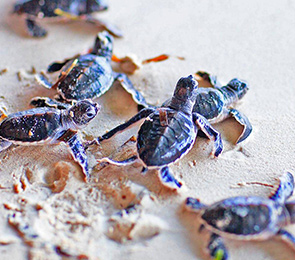 Day 8, 9 & 10
Mirissa, South Coast
Head to the Deep South for a three-day beach stay. The string of sandy coves are secluded, long and unspoiled by overdevelopment. You might also consider the following activities whilst you are on the south coast: whale watching, snorkelling, sailing, river trips, and sea kayaking. Visit Rekuwa, a small fishing village near Tangalle, where a fascinating Marine Turtle Conservation project is helping to save this endangered species.
Recommended Activities: 6 Best Water-Sport Activities in Sri Lanka , Rekawa Turtle Watch , Whale Watching in Mirissa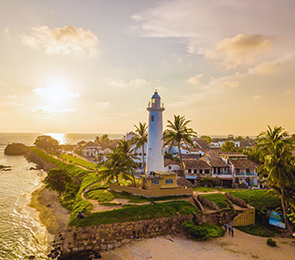 Day 11 & 12
Colombo
Today you head to the capital of city Colombo for your final two-day stay. En route, we recommend that you visit the historic 17C Galle Fort. Explore the maze of narrow cobblestone streets lined with thriving colonial era buildings, sturdy ramparts looking out to sea, the lighthouse, and a growing collection of art galleries, museums, shops and several boutique hotels.

Colombo is a compact, easily-explored city, smarter by the month, and if its collection of boutique shops, bars and restaurants is not huge, this is more than made up for by their quality, atmosphere, friendliness and great value. You will leave with a few stray specks of sand still in your toes and, one trusts, some money left in your pocket. Who knows, when you return, as surely you must, you will wish to venture further afield.
Recommended Activities: Galle Dutch Fort , Colombo Restaurant Guide , Colombo Guided Walk - Religion and Culture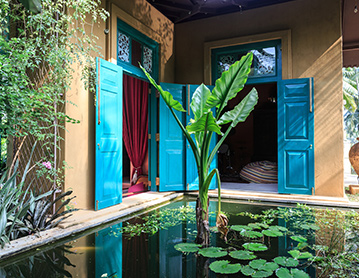 Casa Heliconia
Pasyala, North-West
Casa Heliconia is an exquisite holiday retreat on a fruit and vegetable estate only 45 minutes from the airport. It consists of just two chalets, a swimming pool pavilion and a lounge pavilion, all of which are immersed in lush tropical gardens. Sister property of the acclaimed Kandy House.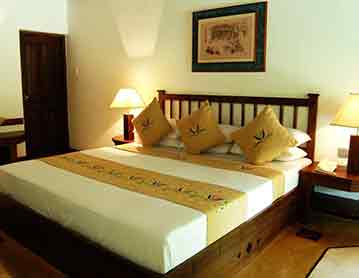 Amaya Lake
Kandalama, Cultural Triangle
Amaya Lake is a simple hotel of four-star standard which enjoys a peaceful and beautiful setting by the banks of Kandalama Lake in Sri Lanka's Cultural Triangle. An excellent eco-hotel with a personal feel that offers low-level cabanas in tranquil woodland.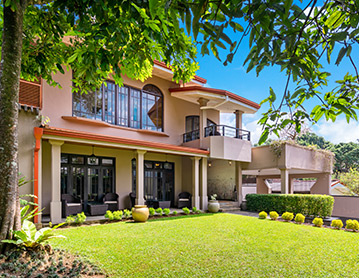 Clove Villa
Kandy
Clove Villa is a Sri Lankan owned private villa 15 minutes from Kandy town which offers a personalised service and comfortable accommodation in seven good-quality bedrooms. Designed with high timber roofs and tall glass windows, Clove Villa spreads across three floors.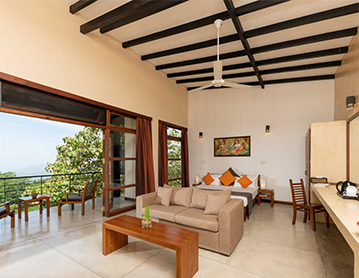 Melheim Resort
Haputale, Hill Country
Melheim Resort is a contemporary 14-room hotel on a ridge in Sri Lanka's enchanting southern highlands where morning mists can rise wispily from the valley below to reveal a stirring landscape.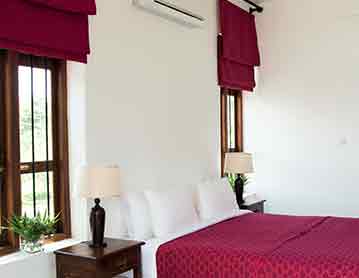 Parrotfish Bay
Mirissa, South Coast
A truly escapist setting on a beautiful bay just south of Mirissa gives Parrotfish Bay an advantage enjoyed by few. This contemporary villa in traditional style is sold by the room and is a perfect spot for lovers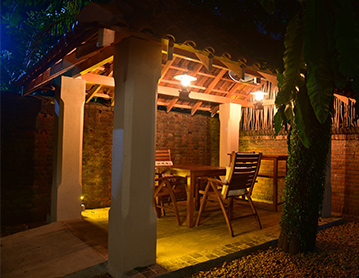 Villa Talangama
Colombo
Set on a quiet lakeside where sights and sounds of nature reign supreme, Villa Talangama is a luxurious Sri Lankan home meticulously laid out from its architecture and furnishings to the caring service of its staff. This villa is an ideal last stop on your holiday itinerary, an alternative to Colombo city. The airport is about 75 minutes drive.
Following are recommended optional activities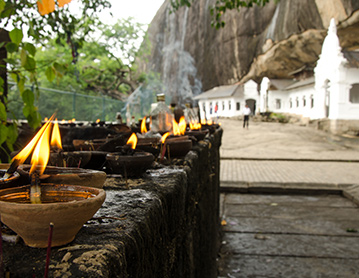 Dambulla Cave Temple
Dambulla, Cultural Triangle
The most famous cave temple complex in Sri Lanka, the ancient Dambulla Cave Temple boasts the largest number of Buddha statues to be housed in one place, as well as stunning ceiling paintings.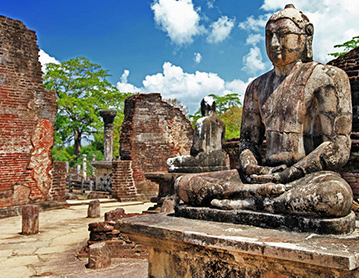 Polonnaruwa
Polonnaruwa, Cultural Triangle
Sri Lanka's medieval capital from 1073 until the late 1200s, the ruins of the Kingdom of Polonnaruwa are incredibly well-preserved and include magnificant granite sculptures of Lord Buddha.
Sigiriya Rock Fortress
Sigiriya, Cultural Triangle
Sigiriya, a UNESCO World Heritage Site, is one of the most majestic, awe-inspiring and stunning historical locations in the world, built in the 5th century AD by 'mad' King Kasyapa.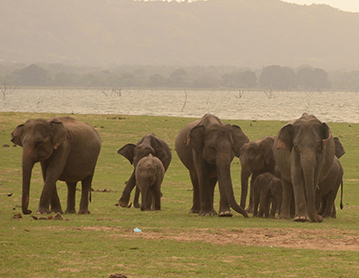 Minneriya National Park
Habarana, Cultural Triangle
Minneriya National Park is a small but popular wildlife park home to a wide range of Sri Lanka's wildlife. It is also the site of the world-renowned wildlife event 'The Elephant Gathering'.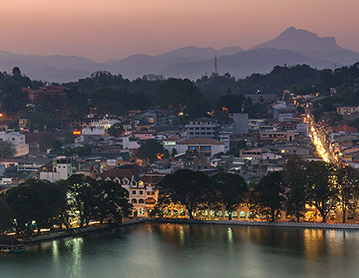 Temple of the Tooth
Kandy
Tradition relates that a sacred tooth relic of Lord Buddha was brought to Sri Lanka in 4th century A.D. and has been enshrined in the Dalanda Maligawa, or Temple of the Tooth, since the late 1500s.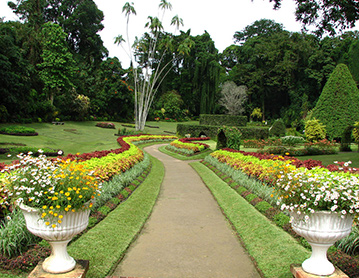 Royal Botanical Gardens
Kandy
The Peradeniya Royal Botanical Gardens is the largest of its kind in Sri Lanka and the finest in Asia. Explore the beautiful surroundings with an expert, or simple enjoy a relaxed stroll in the sun.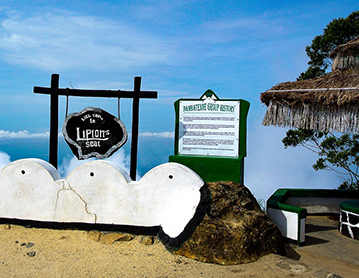 Lipton's Seat
Haputale, Hill Country
The favourite viewing point of Sir Thomas Lipton, Lipton's Seat offers one of the most spectacular views of Sri Lanka's Hill Country. Drive to the top, or walk up through the surrounding plantations.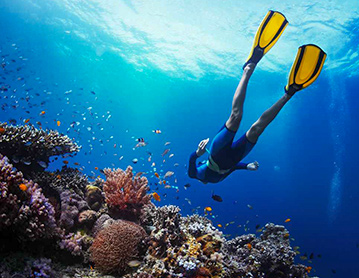 Rekawa Turtle Watch
Rekawa, South Coast
Five of the seven species of marine turtle come ashore at Rekawa to lay their eggs. Join the night watch to observe these fascinating creatures up close.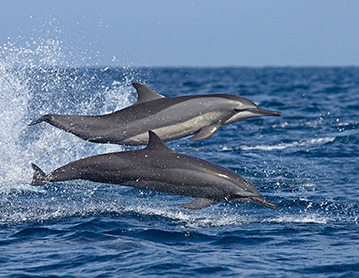 Whale Watching in Mirissa
Mirissa, South Coast
This modern catamaran complete with professional crew sets out from Mirissa Harbour at 6:30am, beating the other boats in order to have the best dolphin and whale sightings.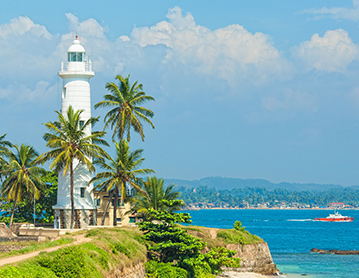 Galle Dutch Fort
Galle Fort, Galle Coast
Galle Fort, a UNESCO World Heritage Site originally built by the Portuguese before it was further developed by the Dutch and British, covers nearly 4sqkm and houses a range of old colonial buildings.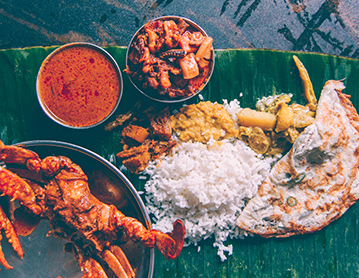 Colombo Restaurant Guide
Colombo
Explore Colombo's wide range of restaurants, cafés and street food options, which offer a wide range of traditional local dishes as well as cuisine from around the world.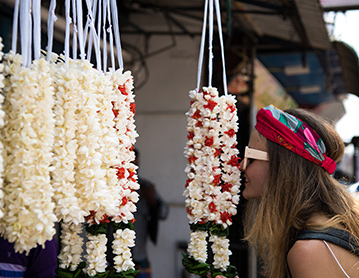 Colombo Guided Walk - Religion and Culture
Colombo
Explore Colombo's fascinating religious and cultural diversity on this dynamic guided walking tour, which takes you to iconic religious buildings and through the lively streets of Pettah.