Snapshot
This is a relaxing holiday designed for ramblers and nature lovers who want to amble through Sri Lanka's most splendid scenery away from the tourist trail. We've hunted down eco-retreats and hotels in picturesque locations and created an itinerary that takes you through some of the island's most memorable landscapes. As ever, we are able to adjust this itinerary if you wish.
Our Opinion
A gentle amble around Sri Lanka that is not too taxing but values the outdoor life - just right for gardening enthusiasts or National trust members!
Don't Miss
Explore the hidden delights of the Cultural Triangle
Ramble in the magnificent Knuckles Mountain range
Experience the tea-covered hills of the central highlands
Climb the awe-inspiring Adam's Peak
Camp in Kitulgala and go canoeing or white-water rafting
PACKAGE INCLUDES
Accommodation in a shared double / twin room
Chauffeur-guide and vehicle for the duration of the tour (including leisure days)
Both airport transfers
Expert advice and support prior to and during the tour

TERMS & CONDITIONS
Price shown is a starting price and is subject to change, depending on travel dates / the number of people travelling etc.
Price shown is based on two people sharing a double / twin room
See our Booking Conditions for more details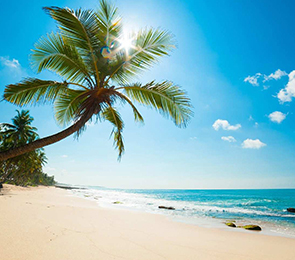 Day 1
Negombo, North-West Coast
Upon arriving in Sri Lanka, transfer to a convenient hotel close to the international airport. Relax and unwind after your flight, preparing yourself for the adventure ahead.
Accommodation: Villa Hundira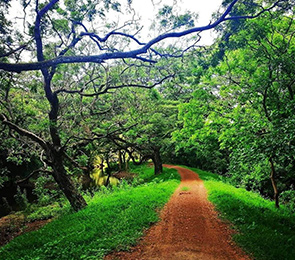 Day 2 & 3
Anamaduwa, North-West Coast
As you travel north, visit the Anawilundawa Wetland Sanctuary. Wildlife enthusiasts will be engrossed by this protected wetland setting where lake, lagoon and sea water environments merge to create a rare habitat for bird and marine life. The following day, go cycling along deserted country lanes, go kayaking on the lake and enjoy a nature walk close to your eco hotel.
Accommodation: The Mudhouse
Recommended Activities: Anawilundawa Wetlands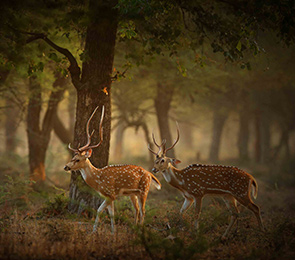 Day 4
Anamaduwa, North-West Coast
Rise early for a trip to Wilpattu, arguably Sri Lanka's most beautiful national park. Away from the main tourist haunts, this park can often be enjoyed in relative seclusion.
Accommodation: The Mudhouse
Recommended Activities: Wilpattu National Park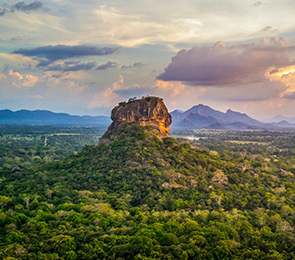 Day 5 & 6
Dambulla, Cultural Triangle
Transfer to the Cultural Triangle. Many tourists flock to Sigiriya Rock and the ruined cities, and you can request this option if you wish, but this stock tour concentrates on quieter spots. On your transfer day, visit the great Buddha statues of Aukana and Sasseruwa and clamber up stone steps hidden in woodland to the haunting forest monastery of Ritigala. The following day, explore Polonnaruwa's ancient ruins and marvel at the story of the tribes of monkeys who fight for supremacy.
Accommodation: Amaya Lake
Recommended Activities: Ritigala , Sigiriya Rock Fortress , The Monkey Kingdom of Polonnaruwa , Polonnaruwa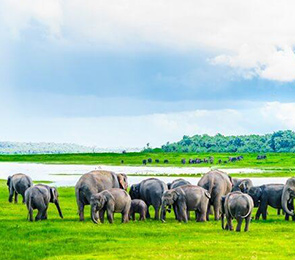 Day 7
Dambulla, Cultural Triangle
Wake up early on your final day in this region, preferably at dawn, armed with a picnic breakfast, for a morning safari at Minneriya National Park which is best known for having the biggest gathering of Asian elephants in the world between June and September. After lunch, hike through the Kaludiya Pokuna forest near Kandalama or take a boat trip on Kandalama Lake.
Accommodation: Amaya Lake
Recommended Activities: Minneriya National Park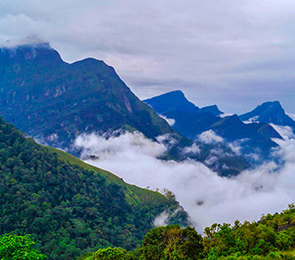 Day 8 & 9
Elkaduwa, Kandy
Today you travel to the Knuckles Mountain Range in the central hills. Located within the district of Kandy and Matale in central Sri Lanka, the Knuckles Mountain Range is great hiking country. Trek along rivers and waterfalls, past tea plantations and terraced paddy fields and visit some of the small rural village communities.
Accommodation: Ashburnham Estate
Recommended Activities: Knuckles Mountain Range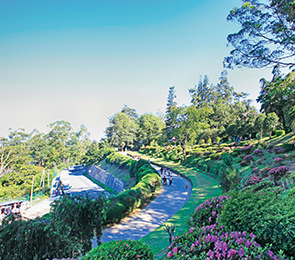 Day 10 & 11
Nuwara Eliya, Hill Country
A travel day to the highlands takes you through a landscape that stirs the sense - a land of lush tea plantations, majestic peaks and rushing waterfalls. On the second day, visit Hakgala Botanical Gardens, a relaxing outing on a light day that allows you to rest up for the adventure ahead.
Accommodation: The Oliphant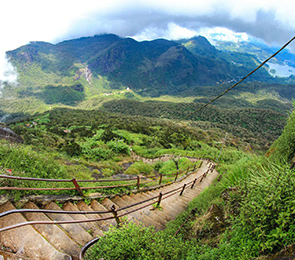 Day 12
Dalhousie, Hill Country
In the evening, transfer to a simple hotel which is a convenient place to rest and relax before your night time climb up Adam's Peak to witness one of the great sun rises in Asia. The time spent on the mountain will be from about 1:30am to 7am, including an ascent up stone steps of about three hours. Less taxing hill country walks are available on request.
Accommodation: Slightly Chilled Yellow House
Recommended Activities: Adam's Peak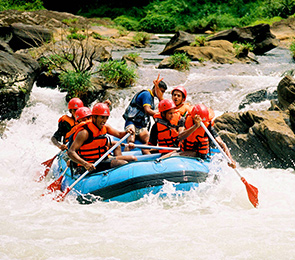 Day 13 & 14
Kitulgala, Sinharaja & Kitulgala
Journey to the western foothills of the central highlands and spend two nights camping, or if you prefer in an eco-hotel, in Kitulgala. This is an area with tropical rainforests, winding rivers and an undulating terrain. Kitulgala owes its popularity to the Kelani River which offers Grade 3 rapids for rafting. Alternatively, go canoeing or take a forest walk. Rise to the sound of bird call and the gushing waters of the mighty Kelani.
Accommodation: Borderlands
Recommended Activities: White-Water Rafting and Canoeing