Snapshot
Sri Lanka Tea & Beach is a popular snack which takes in the stirring peaks of the hill country, the golden South Coast beaches and Galle Fort. You can pack a lot of fun into five nights and see several sides of the teardrop isle. Note that we can tailor this itinerary according to your preferences, so feel free to ask for modifications.
Our Opinion
The heat of the tropical beaches and cool of the highlands offer you two climates in one on this popular short tour
Don't Miss
Experience the stirring peaks of the hill country
Sunbathe on Sri Lanka's palm-fringed Galle Coast
Enjoy the art and craft shops in the historic Galle Fort
PACKAGE INCLUDES
Accommodation in a shared double / twin room
Chauffeur-guide and vehicle for the duration of the tour (including leisure days)
Both airport transfers
Expert advice and support prior to and during the tour

TERMS & CONDITIONS
Price shown is a starting price and is subject to change, depending on travel dates / the number of people travelling etc.
Price shown is based on two people sharing a double / twin room
See our Booking Conditions for more details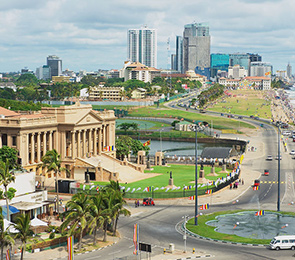 Day 1
Colombo
Upon arriving in Sri Lanka, transfer to a convenient hotel close to the international airport. Relax and unwind after your flight, preparing yourself for the adventure ahead.
Accommodation: Galle Face Hotel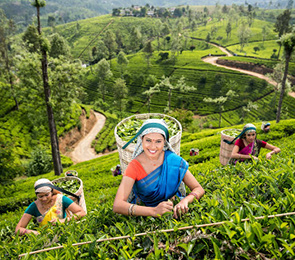 Day 2&3
Koslanda, Hill Country
Travel on into Sri Lanka's tea-growing highlands. You might like to enjoy the "Tea Experience", which involves a visit to a plantation to observe the process, starting from the plucking field where it all begins with the picking of "two leaves and a bud" to the factory where the processing begins. Temperatures in Sri Lanka's hill country are akin to an early English summer's day and you can go trekking, cycling, canoeing or just soak up the magnificent scenery.
Accommodation: The Planter's House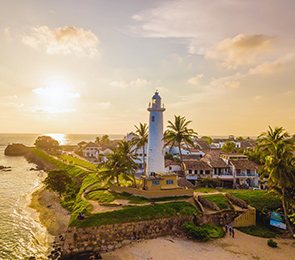 Day 4&5
Thalpe, Galle Coast
Cut through the hills to the highly sought-after Galle Coast which has become Sri Lanka's most trend-setting coastal region due to the proximity of the ancient 16C Galle Fort. When you can pull yourself away from the beach, wander round the old fort's enticing collection of little boutiques, art and craft shops.
Accommodation: Apa Villa
Recommended Activities: Galle Dutch Fort , Traditional Sri Lankan Cooking Class , Take a Sri Lanka surfing lesson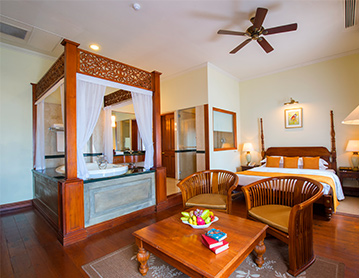 Galle Face Hotel
Colombo
Galle Face Hotel, originally constructed in the 19th century, incorporates traditional Victorian features with stylish contemporary design. It is an attractive alternative to Colombo's modern business hotels: the stately wooden panelling and staunchly Victorian rooms are resonant of a bygone age.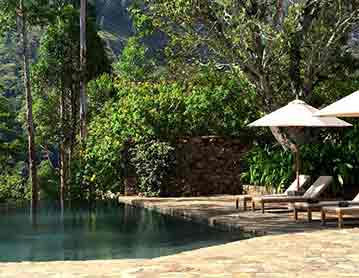 The Planter's House
Koslanda, Hill Country
The Planter's House is a striking colonial-style boutique hotel in the hills within the confines of the iconic Lipton tea estate. An infinity pool, gym and spa treatments make it an appealing base for a hill country stay.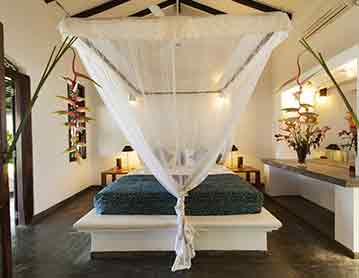 Apa Villa
Thalpe, Galle Coast
Apa Villa is a delightful boutique hotel which overlooks a coral beach in Thalpe, a few miles south of Galle. It was named after Hans Hoefer, the founder of the Apa Guides – later to become the Insight Guides – and his photographer's eye has ensured that this is a villa of beauty and elegance.
Following are recommended optional activities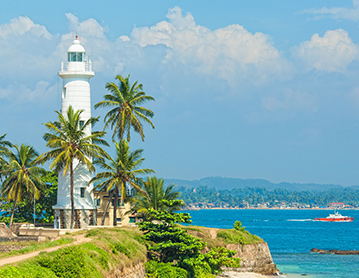 Galle Dutch Fort
Galle Fort, Galle Coast
Galle Fort, a UNESCO World Heritage Site originally built by the Portuguese before it was further developed by the Dutch and British, covers nearly 4sqkm and houses a range of old colonial buildings.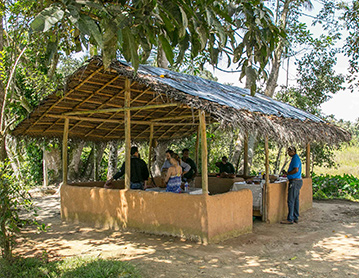 Traditional Sri Lankan Cooking Class
Galle, Galle Coast
After visiting the vibrant Galle Market, journey along the river towards a secluded rural village and learn how to make a variety of traditional Sri Lankan dishes in the cool of a wattle-and-daub hut.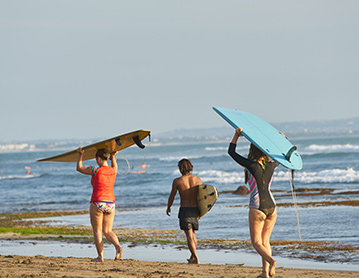 Take a Sri Lanka surfing lesson
Weligama, South Coast
Learn to surf the waves at Weligama Bay on Sri Lanka's blissful south coast with the extra assurance of your own instructor to guide you every step of the way. For beginners and those seeking to improve their style.