Snapshot
Undiscovered Sri Lanka is one of our longest and most leisurely tours. It takes you off the beaten track, through remote regions of Sri Lanka away from the main tourist trail, and provides a glimpse into the island's rich cultural heritage, wildlife and nature. Soak up the serenity of Sri Lanka's finest landscapes and experience the traditional lifestyles of the paddy farmers, fisherman, hill country tea pluckers and the Veddas – a group of indigenous people in Sri Lanka. We have deliberately produced a slow and wide-ranging holiday, but if you have less time, we can discuss how to adjust it to your needs.
Our Opinion
Travellers wanting to escape the Sri Lanka tourist trail and take the roads less travelled should give this tour serious consideration
PACKAGE INCLUDES
Accommodation in a shared double / twin room
Chauffeur-guide and vehicle for the duration of the tour (including leisure days)
Both airport transfers
Expert advice and support prior to and during the tour

TERMS & CONDITIONS
Price shown is a starting price and is subject to change, depending on travel dates / the number of people travelling etc.
Price shown is based on two people sharing a double / twin room
See our Booking Conditions for more details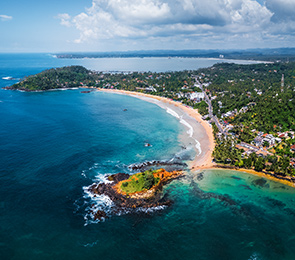 Day 1
Kalpitiya, North-West Coast
Upon arriving in Sri Lanka, head three hours north to the island's relatively untouched north-west coast. If you have a dawn flight arrival, we can arrange a hotel near the airport for a few hours' rest and recuperation before completing your journey. Arrive in Kalpitiya later that day.
Accommodation: Khomba House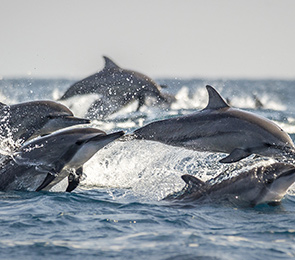 Day 2 & 3
Kalpitiya, North-West Coast
Sri Lanka's north-west coast is overshadowed by the tourist rush to the beaches further south, which has enabled it to retain its escapist feel. Kalpitiya lies on a narrow spit with the ocean on one side and a lagoon with remote islands on the other. Dream away your time on the beach, go kitesurfing or take an all-day boat trip on the lagoon which takes you to the western fringes of Wilpattu game park. In such a tranquil spot, Sri Lanka will soon begin to melt into your soul.
Accommodation: Khomba House
Recommended Activities: Windsurfing in Sri Lanka , Wilpattu National Park , Kitesurfing in Sri Lanka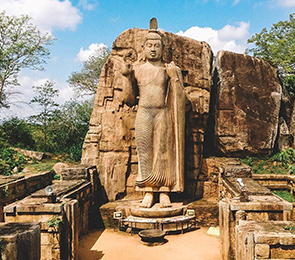 Day 4
Wasgamuva, Cultural Triangle
Head along the southern fringes of Sri Lanka's Cultural Triangle via three lesser-visited sites. Your first stop this morning is the architectural wonder of Yapahuwa. Climb an impressive staircase, decorated by murals and guarded by lions, to what remains of the palace. If time permits, visit Sasseruwa, an ancient cave monastery possessing a striking Buddha statue. Then onward to Aukana, where the wonderfully-preserved Buddha stands 42 feet high.
Recommended Activities: Yapahuwa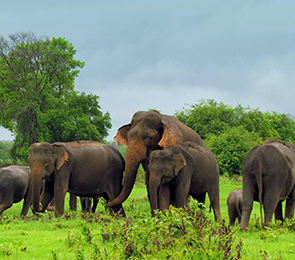 Day 5 & 6
Wasgamuva, Cultural Triangle
Your Cultural Triangle base for the next two nights sets you up for an all-day tour to Wasgamuwa, one of Sri Lanka's quietest game parks, and where you have an excellent chance to see elephants by the banks of the Mahaweli River. This tour concentrates on lightly-trod parts of Sri Lanka but if you wish to see some of Sri Lanka's more popular attractions – such as the ruined cities or Sigiriya Rock – request an extra night in this region.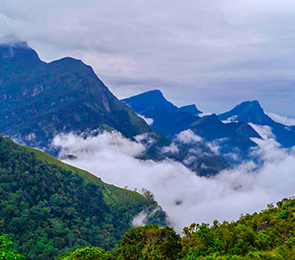 Day 7 & 8
Elkaduwa, Kandy
Journey into the breath-taking Knuckles Mountain Range, so called because its five mountain peaks resemble the knuckles of a clenched fist. The climate is cooler here and we can offer a range of walking options to suit your individual needs. Explore forests, walk along rivers and waterfalls, past tea plantations and terraced paddy fields and visit some of the small rural village communities. Panoramic views of misty mountains, stunning valleys, ancient rock formations, lush forests, crystal clear streams, beautiful animal and plant life, paddy fields, traditional villages and hospitable people make the Knuckles a delight.
Accommodation: Ashburnham Estate
Recommended Activities: Knuckles Mountain Range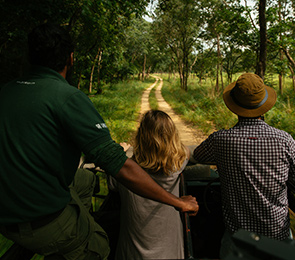 Day 9
Gal Oya National Park, East Coast
Journey out of the Knuckles Mountain Range to Gal Oya National Park, often referred to as Sri Lanka's forgotten national park. Once again, you will meet no tourist hordes here. There are many optional experiences you can enjoy. Take a jeep safari through the jungle and picnic by the Nigala River which famously flows under a huge boulder field. Go on a boat safari on the reservoir where you can spot swimming elephants and many birds.
Accommodation: Gal Oya Lodge
Recommended Activities: Gal Oya National Park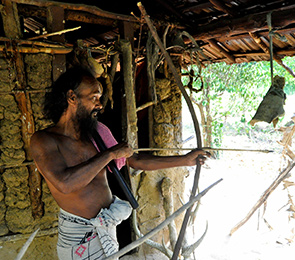 Day 10
Gal Oya National Park, East Coast
Still based near Gal Oya, consider a visit to one of the island's indigenous groups, the Veddas or Wanniya-laeto (forest-dwellers) in the Maduru Oya National Park. The Veddas preserve a direct line of descent from the islands' original Neolithic community, dating from at least 16,000 BC. The few remaining Vedda communities retain much of their distinctive cultural identity, indigenous language, traditional lifestyles, and occupations including hunting, honey gathering, and chena cultivation.
Accommodation: Gal Oya Lodge
Recommended Activities: Walk with the Veddas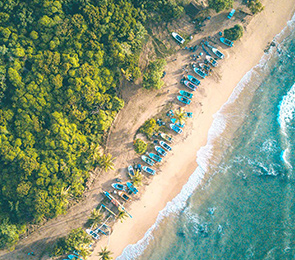 Day 11 & 12
Arugam Bay, East Coast
Travel out of the hills and on to the sandy beaches of Arugam Bay in the south-east of Sri Lanka. Arugam Bay is famously known as one of ten top surf spots in the world. The relatively isolated beaches and a simple, laid-back lifestyle away from the main tourist haunts have many devotees. The best time for surfing in Arugam Bay is in July and August when the swells are high, but it is not all about the sun and surf on the South-East Coast. Trek over huge rock boulders and past ancient meditation caves to the Kudimbigala Forest Hermitage which is spread over about 4,700 hectares of wilderness.
Accommodation: Hideaway Arugam Bay
Recommended Activities: Surfing in Sri Lanka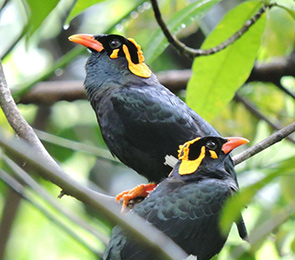 Day 13
Arugam Bay, East Coast
Still based in A' Bay, explore the jungles of Kumana National Park. The swamp lakes of Kumana are nesting sites for water birds. During the nesting season, which begins in June, large colonies of pelican, spoonbills, herons, painted storks, and egrets can be spotted. The jungles are also home to wild elephants, buffalo and deer. Kumana is edged by the ocean and often the endangered marine turtles come ashore to nest on the secluded beaches. Best time to visit is at dawn and late afternoon when the animals are easily spotted.
Accommodation: Hideaway Arugam Bay
Recommended Activities: Kumana National Park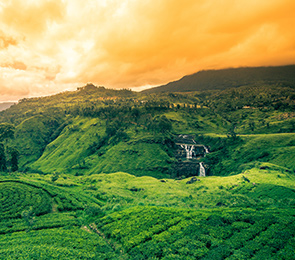 Day 14 & 15
Koslanda, Hill Country
This morning you will head three hours west along the A4 route to the southern escarpment of the Sri Lanka hill country. En route, visit the ancient Maligawila Buddha statue. Dating back to 7 BC, the statue is carved out of a single block of limestone. On the following day, spend a day touring the highlands. Why not visit a hill country waterfall, the ancient Bogada wooden bridge or take a trek up to Lipton's Seat, one of Sri Lanka's most iconic views?
Accommodation: Living Heritage
Recommended Activities: Bogoda Wooden Bridge , Lipton's Seat , Sri Lanka Waterfalls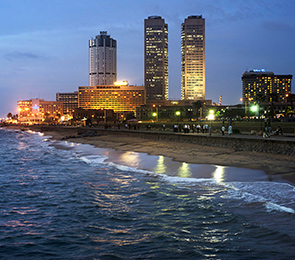 Day 16
Colombo
Today you head to the outskirts of the capital city of Colombo for your final night's stay at Villa Talangama. Set on a quiet lakeside in the suburbs of Colombo, the villa setting is best described as a 'village in the city' surrounded by paddy fields and the Talangama wetlands – one of the best places near Colombo to see water birds and waders. Relax and unwind in your own private pool before your journey back home.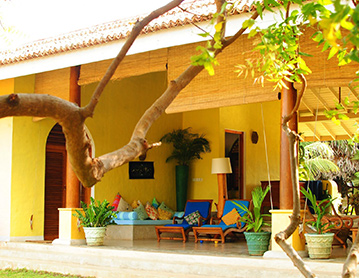 Khomba House
Alankuda, North-West
Khomba House is a beautifully-designed two-bedroom beach villa situated within the Bar Reef Resort in Alankuda on the North West coast. The house is furnished with Dutch-period antiques, colourful soft furnishings, and opens on to the secluded sandy beaches. Dolphin spotting off the coast of Alankuda is utterly rewarding during the season from December to April.

Far Cry
Hettipola, Cultural Triangle
Far Cry is an eco-friendly property set on a 12-acre plantation in Hettipola, a remote village in the North Central region of the island. This off-the-beaten-track property is close to Wasgamuva National Park, and its surroundings are home to an abundance of wildlife – birds, monkeys, and even the occasional wild elephant.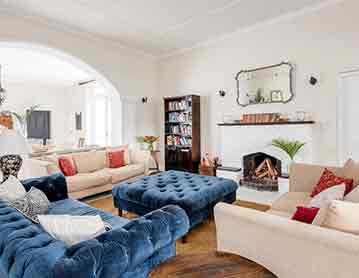 Ashburnham Estate
Elkaduwa, Kandy
Ashburnham Estate is an old planter's bungalow that has been caringly renovated by its British owners. It lies on a 98-acre working tea plantation in the village of Elkaduwa, about an hour from Kandy in the Knuckles mountains. Six comfortable ensuite bedrooms are sold by the room – a great choice for walkers and nature lovers.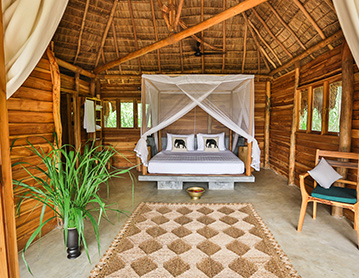 Gal Oya Lodge
Gal Oya, East Coast
Gal Oya Lodge is a tranquil eco retreat made up of several bungalows and villas spread across a 20-acre forest. The property is edged by Gal Oya National Park and the Senanayake Samudraya, one of Sri Lanka's largest lakes. This is an escapist choice for wildlife lovers.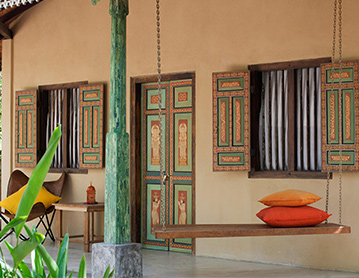 Hideaway Arugam Bay
Arugam Bay, East Coast
Hideaway is a homely guesthouse with comfortable cottages and some a/c rooms situated on a six-acre estate which attracts plenty of birds and even the occasional monkey. Although Hideaway doesn't have direct access to the beach, a five minute stroll takes you to one of the main surf points in Arugam Bay.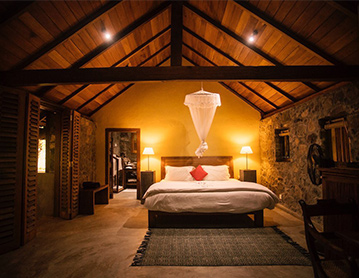 Living Heritage
Koslanda, Hill Country
Living Heritage Koslanda is a stylish and tranquil boutique retreat with four villas set on an 80-acre estate on the fringes of the southern highlands.
Following are recommended optional activities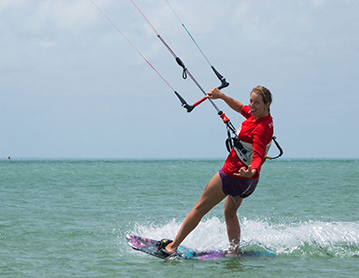 Kitesurfing in Sri Lanka
Kalpitiya, West Coast
The best place to go kitesurfing in Sri Lanka is along the north-west coast, in Negombo and Kalpitiya, both of which are laidback beach towns that are also home to a vast lagoon.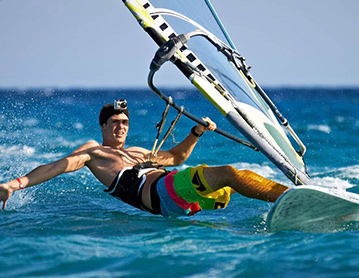 Windsurfing in Sri Lanka
Negombo, North-West Coast
Windsurfing in Sri Lanka was first started in Negombo, which continues to be a popular spot for windsurfing during the season from December to April, as is Kalpitiya, another north-west coastal town.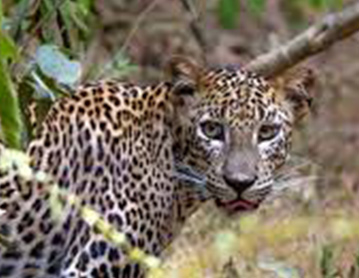 Wilpattu National Park
Wilpattu, North-West Coast
Wilpattu National Park is arguably Sri Lanka's most beautiful park. Its varying natural habitats – coastal belt, natural lakes, scrublands, open grasslands and dense forest – house numerous animals.
Knuckles Mountain Range
Knuckles, Kandy
Trek through the Knuckles Mountain Range, named thus because of its resemblance to a clenched fist, five mountain peaks spanning 155sqkm which host a wide range of rare endemic flora and fauna.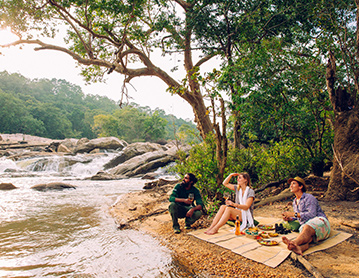 Gal Oya National Park
Gal Oya National Park, East Coast
Gal Oya is one of the most remote and stunning national parks in Sri Lanka. Inclusive of the largest reservoir in the island, take a boat safari at sunset as well as doing a morning game drive.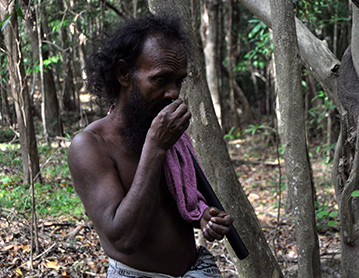 Walk with the Veddas
Gal Oya National Park, East Coast
The Veddas, the aboriginal people of Sri Lanka, live in small communities in utter isolation from the outside world. Discover their ancient traditions as you walk with them through the forest.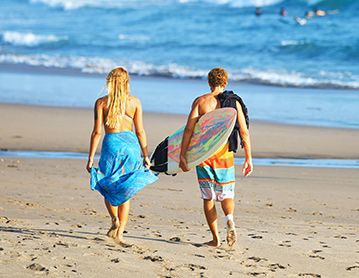 Surfing in Sri Lanka
Island-wide
Sri Lanka is a fantastic choice for a surfing holiday, and has been a popular surf destination since the 1970s.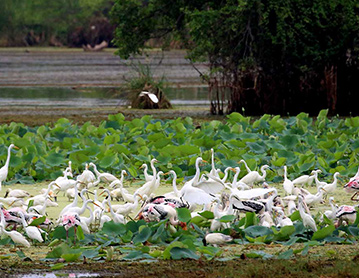 Kumana National Park
Kumana, East Coast
Kumana National Park is a birders' paradise. Hidden away in the south-east of Sri Lanka, it was one known as East Yala, but it is best approached from the laid-back coastal settlement of Arugam Bay on Sri Lanka's East Coast.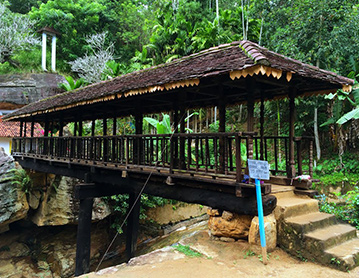 Bogoda Wooden Bridge
Badulla, Hill Country
Bogoda Wooden Bridge is the oldest surviving wooden bridge in Sri Lanka, dating back to the 16th century. Of particular note are the striking roof tiles which have Kandyan artistic influence.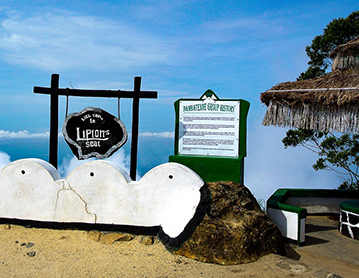 Lipton's Seat
Haputale, Hill Country
The favourite viewing point of Sir Thomas Lipton, Lipton's Seat offers one of the most spectacular views of Sri Lanka's Hill Country. Drive to the top, or walk up through the surrounding plantations.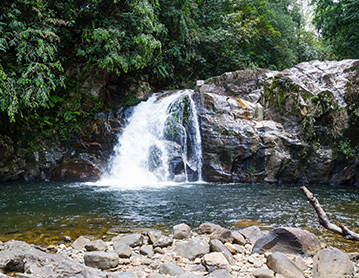 Sri Lanka Waterfalls
Hill Country
More than a hundred waterfalls are scattered across Sri Lanka's verdant central hills, and whilst some are fairly small or inaccessible, many are worth hiking to. We've highlighted our top five.