Snapshot
Discover Sri Lanka's awe-inspiring tea hills, diverse wildlife, vibrant history and tropical beaches on this ten-day tour of southern Sri Lanka. Begin in Hatton and explore the tea estates surrounding the picturesque Castlereagh Lake, then wind down to the jungles of Udawalawe and go on jeep drives through the park to spot herds of elephants, sloth bears and a variety of other animals. You will then drive along the south coast to stay two nights in Galle Fort, a UNESCO World Heritage Site home to historic monuments, restaurants and quirky shops, before ending with three days of relaxation on the beach.

Highlights
Go whale watching and try water-sports
See large herds of elephants at Udawalawe
Experience the sensational views of Hatton
Explore the streets and ramparts of Galle Fort
Loll on picture-perfect tropical beaches
Package includes
Accommodation in a shared double / twin room
Chauffeur-guide and vehicle for the duration of the tour (including leisure days)
Both airport transfers
Customer Care for the duration of your tour
Terms & Conditions
Valid from 1st September 2020 – 30th November 2020
Price shown is based on two people sharing and may be subject to change
See our Booking Conditions for more details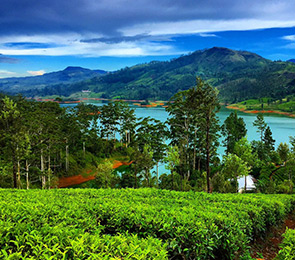 Day 1 & 2
Hatton, Hill Country
Upon arrival at the airport, head straight to Hatton, a hill station with spectacular scenery of rolling tea estates and the picturesque Castlereagh Lake. Why not visit Warleigh Church during your stay, or take a tour of a tea factory? Otherwise just relax by the heated pool and take in the views.
Accommodation: The Argyle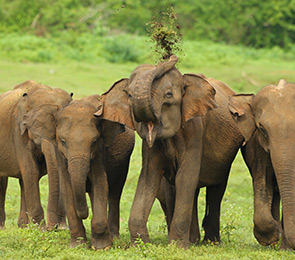 Day 3 & 4
Udawalawe National Park, Tissa & Kataragama
Wind out of the hills and down to Udawalawe National Park, one of Sri Lanka's most beautiful parks which is home to over 500 elephants and has an Elephant Transit Centre where orphaned elephant calves are raised before being released into the wild. Head out on twice daily jeep drives through the park and enjoy the beautiful scenery whilst you look out for elephants and a variety of other wildlife.
Accommodation: Grand Udawalawe Safari Resort
Recommended Activities: Udawalawe Elephant Transit Home , Udawalawe National Park
Day 5 & 6
Galle Fort, Galle Coast
Journey along the south coast on a scenic drive that hugs the coastline until you reach Galle Fort, a UNESCO World Heritage Site recognised for its 17th-century ramparts, colonial-period buildings, variety of cafés and restaurants and a range of small shops. Your hotel is within the walls of the fort, so everything is on your doorstep. As well as exploring the fort, you can also visit a nearby cinnamon plantation, go on a guided bike ride through the inland countryside and take a traditional cooking class.
Accommodation: 50 Lighthouse Street
Recommended Activities: Galle Dutch Fort , Traditional Sri Lankan Cooking Class , Galle Guided Bicycle Trails , Cinnamon Trails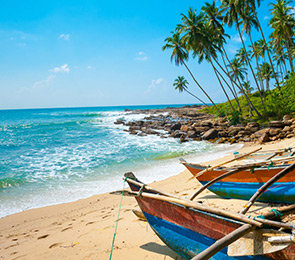 Day 7, 8 & 9
Unawatuna, Galle Coast
Your final three days will be spent on the idyllic beaches close to Galle Fort. Optional things to do – other than soaking up some sun – include whale watching, surfing, jet-skiing and sailing.
Accommodation: Coco Bay
Recommended Activities: Take a Sri Lanka surfing lesson , Whale Watching in Mirissa
Day 10
Airport
Today, your chauffeur-guide will pick you up and take you to the airport in time to catch your flight home.