Activities in Nuwara Eliya, Ella and Haputale
Sri Lanka's hill country is a must for anybody enchanted by stirring mountain landscapes and a fresh climate which will inspire you with a sense of adventure. This is a land of glorious tea-clad hillsides, rushing waterfalls and panoramic views – a very different experience of Sri Lanka.
First of all, decide how to get there. The journey from Kandy to Sri Lanka's highlands is one of the great railway journeys of the world. We can advise on the best sections and book your tickets as part of your itinerary. A Sri Lanka train journey that is an experience in itself.
Nuwara Eliya was made into a summer retreat by the British in the early 1800s and much of its colonial character still remains, including a characterful golf course. Ella attracts a younger, more price-conscious clientele, Haputale has breathtaking panoramic views to the southern plains and Dickoya offers upmarket tea bungalows in enchanting surroundings.
Walking is at the centre of the best activities in the hill country, with many of Sri Lanka's best hikes still entirely untroubled by mass tourism. They can be sampled over a few hours or as part of an extensive holiday in the hills. One of Red Dot's favourite activities in the hill country is a walk to Lipton's Seat from the Dambetenna Tea Factory – the favourite view of Sir Thomas Lipton, the great tea entrepreneur.
The most challenging of all the experiences in the Sri Lanka hill country is probably a night-time climb up Adam's Peak. The giant footprint at the top is variously interpreted as belonging to Lord Buddha, God Shiva, Adam, or St. Thomas. A challenging climb up a stepped mountainside is best taken at night and, if you are lucky, you will be rewarded with one of the finest sunrises in Asia and captivating views.
Horton Plains' grassy plains are a leading tourist attraction. The most dramatic feature of the park is World's End, where the plateau comes to an abrupt halt with a sheer drop of nearly 1000m. Explore the park on foot or by jeep, before the midday mist falls. There is a Little World's End, too.
Keen gardeners will happily pass a few hours at Hakgala Botanical Gardens which lay claim to being the highest botanical gardens in the world. "Pleasantly dishevelled" is how Lonely Planet describes them but in our experience they have often been smarter than that.
All in all, if you like mountain landscapes, you will be captivated by your experience of the Sri Lanka hill country.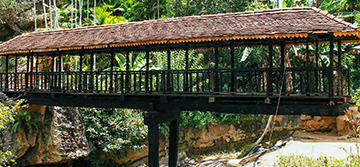 Bogoda Wooden Bridge
Badulla, Hill Country
Bogoda Wooden Bridge is the oldest surviving wooden bridge in Sri Lanka, dating back to the 16th century. Of particular note are the striking roof tiles which have Kandyan artistic influence.
Duration: 1 hour
Best time: Year-round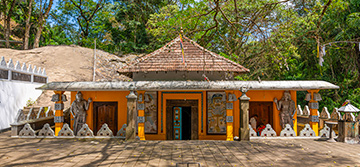 Dhowa Rock Temple
Ella, Hill Country
Believed to have been the refuge for King Walagama in the 1st century BC, Dhowa Rock Temple is a lesser-known hill country attraction which boasts a stupendous, albeit incomplete, statue of Buddha.
Duration: 1 hour
Best time: Year-round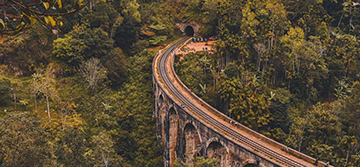 Nine Arch Bridge
Ella, Hill Country
Located in Ella, the Nine Arch Bridge is one of the most iconic bridges in Sri Lanka and is a stunning example of the incredible engineering prowess behind the island's railway system.
Duration: 2 hours
Best time: Year-round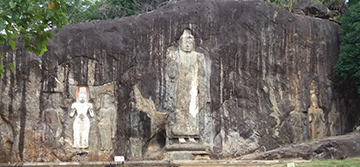 Buduruwagala
Koslanda, Hill Country
The ancient rock carvings at Buduruwagala date back to the 8th century. Seven gigantic Buddhist figures are sculpted into a 70ft cliff, including a colossal image of Lord Buddha spanning over 50ft.
Duration: 1 hour
Best time: Year-round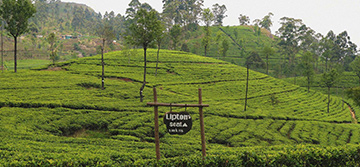 Lipton's Seat
Haputale, Hill Country
The favourite viewing point of Sir Thomas Lipton, Lipton's Seat offers one of the most spectacular views of Sri Lanka's Hill Country. Drive to the top, or walk up through the surrounding plantations.
Duration: 2 hours
Best time: Year-round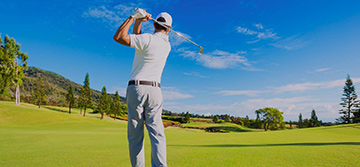 Nuwara Eliya Golf Club
Nuwara Eliya, Hill Country
Set amidst the tea plantations of the central highlands, Nuwara Eliya Golf Club is a charming course with spectacular views which was built by a Scottish soldier in 1889.
Duration: 2 hours
Best time: Year-round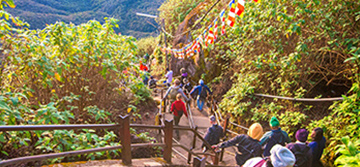 Adam's Peak
Hatton, Hill Country
Adam's Peak is sacred to all four religious groups in Sri Lanka. Attempt the enthralling and challenging climb at night to reach the top in time to witness one of the most stunning sunrises in Asia.
Duration: 7 hours
Best time: December to April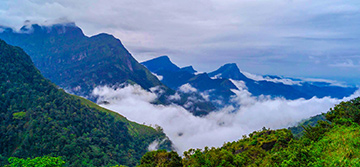 Hike in the Knuckles
Knuckles, Kandy
The Knuckles Mountain Range is perfect for hiking – a land of mystical peaks, chattering waterfalls and hidden hillside villages, with breathtaking visas and a remoteness that will appeal to experienced and novice hikers alike.
Duration: 4 hours
Best time: February to August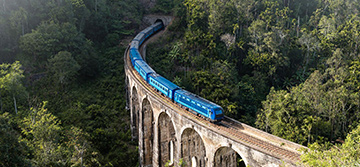 Kandy to the Hill Country by train
Kandy
Praised as one of the most beautiful rail journeys in the world, the train ride winds out of Kandy and up through the Hill Country, providing panoramic views of the spectacular tea-covered hills.
Duration: 1 hour
Best time: Year-round