Sri Lanka may not be world-renowned for its golf but the sport has a long history in the island and there are four excellent independent courses, and some hotels also offer golf including Shangri La in Hambantota. The highlight, undoubtedly, is Victoria Golf and Country Resort, a stunningly beautiful course hidden away in the central highlands near Kandy that is encircled by water and flanked by mountains. The Royal Colombo Golf Club and Nuwara Eliya Golf Club date back to the British colonial period, and the club houses retain much of their old-world charm. Green fees in Sri Lanka are relatively inexpensive by international standards and there are also some fun tournaments each year for amateurs.
Golf in Sri Lanka in thankfully quite laid-back. Royal Colombo is the most formal – although not by normal Royal standards – and the other courses are delightfully relaxed. Day members are welcome at all of the courses and the average cost of a round is around £20 inclusive of green fees, caddy, ball spotters and tips. Clubs can be hired but don't expect the latest titanium shafts – hire costs are approximately £5 for a round. Packages are sometimes offered if you want to play on consecutive days.
Golfing etiquette in Sri Lanka appears to demand you hire as many people as possible. Your caddy is a must in any case – it is far too hot and humid to be hauling around a bag – but expect ball spotters to be offered. Their fees are small and they do an excellent job. Beware of water hazards. "Pond boys" will find your ball within minutes and charge a small fee for their trouble – if you wish, your caddy will handle negotiations.
There is rarely a need to book a tee time outside of Colombo, except at weekends. Red Dot will do this for you if required. We recommend you take lots of fluid while on the course and the island's great energy snack, bananas, will keep fatigue at bay. It is best to avoid the midday sun too – playing in the mornings and afternoons is far more comfortable.
Red Dot even offers a special golfing tour of Sri Lanka which enables avid golfers to get in a few rounds while experiencing the island's ancient heritage and spectacular landscapes and at the end of the holiday, relax on the golden beaches of the south cost. The itinerary can be tailored to your specific requirements, budget and tastes.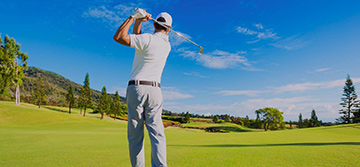 Nuwara Eliya Golf Club
Nuwara Eliya, Hill Country
Set amidst the tea plantations of the central highlands, Nuwara Eliya Golf Club is a charming course with spectacular views which was built by a Scottish soldier in 1889.
Duration: 2 hours
Best time: Year-round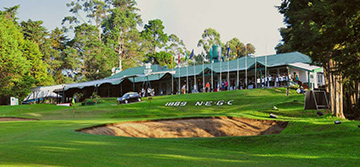 Royal Colombo Golf Club
Colombo
The Royal Colombo Golf Club dates back to 1879 and offers a peaceful oasis just a short distance from the centre of Sri Lanka's busy capital.
Duration: 3 hours
Best time: Year-round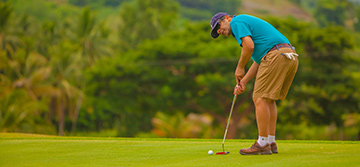 Victoria Golf and Country Resort
Victoria, Kandy
There are golf courses that are scenic, but the Victoria Golf and Country Resort is simply spectacular. Even non-golfers will love it here, as a range of other activities are on offer.
Duration: 2 hours
Best time: Year-round