Sri Lanka has an impressive architectural legacy that dates back to the 3rd century B.C. Ruins of ancient kingdoms provide evidence of a sophisticated civilization on the island which possessed advanced knowledge of science and technology, town planning and design, and valued the aesthetic beauty of the arts: marvel at the remarkable engineering of 5th century Sigiriya Rock Fortress; admire the spectacular paintings and statues at Dambulla Cave Temple, and see the towering dagobas at Anuradhapura, which were once some of the largest man-made structures in the world, second only to the pyramids of Egypt.
The later influences of the Portuguese, Dutch and British during their periods of colonial rule can be seen most prominently in the architecture of the churches, forts and homes in the coastal areas, especially the UNESCO World Heritage Site Galle Fort, as well as in the hill country's tea planter bungalows and the railway line that connects the Sri Lanka's tea country with Kandy and Colombo, the main sea port.
Geoffrey Bawa, Sri Lanka's most influential modern architect, was responsible for linking the ancient architecture of this island with that of the modern world and is also renowned as the creator of the architectural style 'tropical modernism'. Discover his spectacular works through our Bawa Gems tour: explore Lunuganga, his country home and gardens; stay at a hotel he designed, such as Heritance Kandalama which he envisioned as 'an austere jungle palace', and visit Paradise Road in Colombo, Bawa's old design studio which now sells a range of arts and crafts and houses The Gallery Café, one of the capital's best restaurants.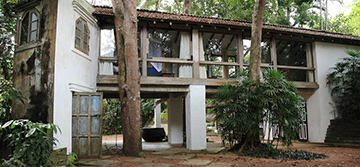 The Life of Geoffrey Bawa
Colombo
Geoffrey Bawa is Sri Lanka's most iconic architect. Go on a guided tour of his Colombo house and studio and browse through some of his old designs before visiting the beautiful floating temple at Beira Lake.
Duration: 3 hours
Best time: Year-round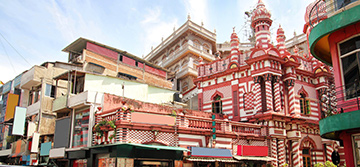 Colombo Fort and Pettah Architecture
Colombo
Now the commercial centre of Sri Lanka, Colombo's Fort was first built by the Portuguese in the 16th century, before being further changed by the Dutch and British colonisers.
Duration: 3 hours
Best time: Year-round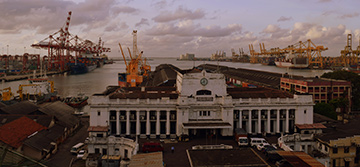 Colombo's Hidden History
Colombo
Walk through the city of Colombo, the commercial hub of Sri Lanka, with an expert guide and find out about the history hidden within these streets.
Duration: 3 hours
Best time: Year-round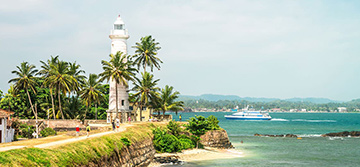 Guided Walk of Galle Fort History and Architecture
Galle Fort, Galle Coast
Explore the enchanting streets of 17th century Galle Fort, a UNESCO World Heritage Site, with a guide who has a deep knowledge of the Fort's complex colonial past and the architecture which remains.
Duration: 3 hours
Best time: Year-round