Snapshot
Spend two weeks staying in exquisite boutique hotels as you journey from Sri Lanka's historic Cultural Triangle to its modern-day commercial capital, passing through the east coast, lush tea hills and Yala National Park along the way. All of the hotels included in this special offer are either UGA or Teardrop properties, some of the most luxurious and beautiful properties in Sri Lanka.
To ensure total flexibility, no activities have been included in the cost of this special offer. Your travel consultant can help you organise any activities you wish to pre-confirm before your arrival in Sri Lanka.
Highlights
Explore Sri Lanka's most iconic heritage sites
Traverse the beautiful Wilpattu National Park
Indulge in exhilarating water-sports at Pasikudah
Relax on beautiful tropical beaches
Go on picturesque walks in the tea hills
Spot leopards and other wildlife in Yala National Park
Discover the best of Colombo on a guided walking tour
Package includes
Accommodation in a shared double / twin room on a BB, HB or AI basis
Ulagalla and Uga Bay are on a half-board basis (complimentary upgrade)
Nine Skies is on an all-inclusive basis including limited alcoholic beverages
Chena Huts is on an all-inclusive basis including alcoholic beverages and one private 'dinner on the sand' experience
English-speaking chauffeur-guide and vehicle for the duration of the tour (including leisure days)
Both airport transfers
Customer Care for the duration of your tour
Covid-19 insurance and healthcare package including two PCR tests per client and health & safety equipment
Terms & Conditions
Booking period: 1st October 2021 – 31st October 2021
Travel dates: Before 30th June 2022 – peak season dates are excluded (15th December 2021 – 15th January 2022, February 2022, 10th – 24th April 2022)
Price shown is a starting price based on two people sharing and may be subject to change
There may be additional charges required relating to coronavirus H&S protocols
See our Booking Conditions for more details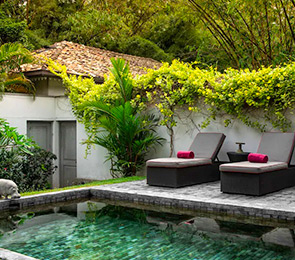 Day 1 & 2
Kotugoda, North-West
Your first two nights will be spent at The Wallawwa, an old manor house with exquisite architecture set within attractive tropical gardens, less than 30 minutes from Colombo's international airport. Dine under the stars on the open-air veranda, and take high tea in the garden each day. Relax by the pool or in the spa – a complimentary 60-minute massage for each guest is included as part of your stay. The lively fishing town of Negombo is nearby, should you wish to venture out and explore.
Accommodation: The Wallawwa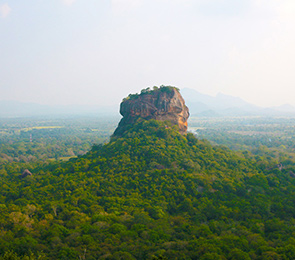 Day 3, 4 & 5
Cultural Triangle
Head north to Anuradhapura, a rural area which was once the capital of Sri Lanka and is where civilisation in Sri Lanka first began. Explore the ancient ruins of Anuradhapura; see the 2,000-year-old murals and statues at Dambulla Cave Temple; climb to the top of Sigiriya Rock, topped by the ruins of a 5th-century fortress-palace, and drive to nearby Wilpattu National Park to spot leopards, elephants, crocodiles and birds – and much more. Ulagalla, your hotel for these three nights, is unquestionably one of the best in Sri Lanka – set within paddy fields and woodland, nature abounds, and the rooms are sumptuous villas with private plunge pools. Many activities are on offer, including lake kayaking, village cycling tours, cooking classes and horse riding.
Accommodation: Ulagalla Resort
Recommended Activities: Anuradhapura , Pidurangala Rock , Yapahuwa , Sigiriya Rock Fortress , Ritigala , Mihintale , Dambulla Cave Temple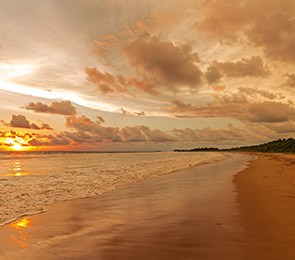 Day 6, 7, 8 & 9
Pasikudah, East Coast
Wind out to the east coast for four days of blissful relaxation on some of Sri Lanka's most beautiful tropical beaches. Many water-sports are on offer here, including snorkelling, sailing and jet-skiing, or you may wish to just lie back and soak up some rays.
Accommodation: Uga Bay
Recommended Activities: Sailing in Trincomalee or Pasikudah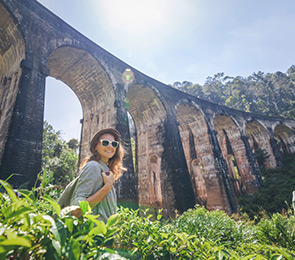 Day 10 & 11
Demodara, Hill Country
Drop down and wind slightly inland to Demodara, a small railway town close to Ella on the south-eastern edge of Sri Lanka's tea hills. Your accommodation is a highly-coveted colonial tea bungalow, set within a working tea estate. Go on picturesque walks around Ella and enjoy the spectacular views at every turn.
Accommodation: Nine Skies
Recommended Activities: Nine Arch Bridge , Little Adam's Peak , Walking in Ella , Tour a Sri Lankan tea estate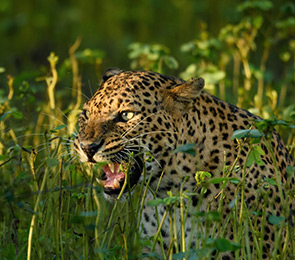 Day 12 & 13
Yala National Park, Yala
A scenic drive out of the hills takes you down to Yala on the south-east coast. Chena Huts, your accommodation, is as luxurious as the rest, and sits on the very edge of Yala National Park, perfect for early morning game drives. Spend your time here relaxing by the pool and exploring the park with an expert guide in a private jeep – leopards are the highlight, but also look out for elephants, buffalo, mongoose, crocodiles, monitor lizards, a wide variety of birds and much more. The scrubland scenery is particularly beautiful at sunrise and sunset.
Accommodation: Chena Huts by Uga Escapes
Recommended Activities: Yala National Park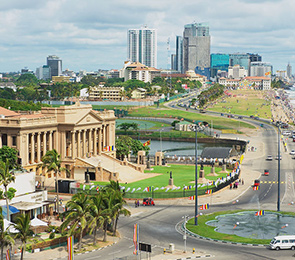 Day 14
Colombo
Return back close to where you started for your final night. Colombo, Sri Lanka's commercial capital, is a fascinating blend of old and new – historic buildings and religious traditions contrasting with modern shopping centres and lush green parks. Your walking tour will help you uncover the many charms of Colombo. This is a great place to get souvenirs should you wish to take home a memento of your trip, and there are lots of wonderful restaurants to choose between for your last evening meal.
Accommodation: Residence by Uga Escapes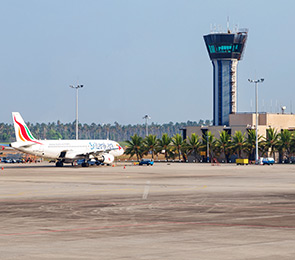 Day 15
Airport
Your chauffeur-guide will pick you up and transfer you to the airport in plenty of time to catch your flight home.