As Sri Lanka wins more and more accolades the message has become abundantly clear: it possesses a thriving luxury sector, most markedly in its high-end villas but also in its hotels. Luxury hotels in Sri Lanka are not about excessive opulence with diamond-studded chandeliers hanging from the ceiling, but have more to do with an understated elegance, an informality which perfectly suits those who wish to travel in style, but who know that these days style takes many enlightened forms. Welcome then to Red Dot's collection of luxury hotels in Sri lanka.
Governors Mansion
Dickoya, Hill Country
A sprawling colonial-era mansion, once owned by a British governor, and now converted into an imposing hotel in the beautiful tea valley of Dickoya.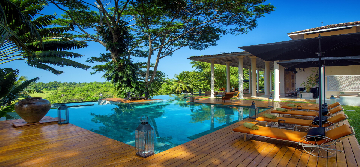 Haritha Villas and Spa
Thirangama, West Coast
Haritha Villas & Spa is a sophisticated collection of upmarket villas attracting a wealthy global clientele in an attractive rural setting in Thiranagama, 1km inland from the west coast resort of Hikkaduwa and so offering the perfect combination of Sri Lankan rural life within easy reach of the beaches.
Jetwing Ayurveda Pavilions
Negombo, North-West
Jetwing Ayurveda Pavilions is a luxurious and tranquil health resort located just minutes away from Negombo's beautiful beaches. This hotel, which has won many accolades for its range of treatments, is an ideal last stop on a holiday in Sri Lanka where the ancient healing wisdom of Ayurveda will fill your being with renewed energy and inspiration.
Jetwing Lighthouse
Galle, Galle Coast
Jetwing Lighthouse Hotel is an inspired creation from Sri Lanka's foremost architect, the late Geoffrey Bawa. This five-star boutique hotel is a stylish haven built tight to the coastline just outside of historic Galle Fort. The 85 rooms and suites have elegant, understated interiors showing Moroccan, Chinese and Dutch influences.
Jetwing Vil Uyana
Sigiriya, Cultural Triangle
Jetwing Vil Uyana spreads over scenic flatlands close to Sigiriya Rock. This immensely tranquil development reawakens the efforts of ancient Sinhala kings who developed and irrigated this area. Large, private cabanas, luxuriously appointed, blend seamlessly into a rural landscape of marshes, lakes, paddy fields and forest.
Jungle Beach
Nilaveli, East Coast
Jungle Beach is an upmarket eco-retreat set between the ocean and a tranquil lagoon, half-an-hour north of Trincomalee on Sri Lanka's north-east coast. The 48 spacious cabins offer comfortable accommodation and open on to private decks with lagoon or sea views. A sister property of the highly-praised Ulagalla Resort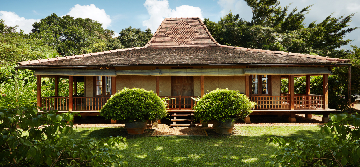 Kahanda Kanda
Koggala, Galle Coast
Beaches are beaches anywhere in the world but it is often said that the interior of a country is where the true spirit lies. Sri Lanka is no different and Kahanda Kanda provides the perfect example. Set on a hill amidst a working tea estate which slopes down to the Koggala Lake at one end, this stylish property was built in 2000 as a private villa and is now an award winning boutique hotel.
Kings Pavilion
Kandy
Surrounded by greenery with views of the Hunnasgiriya and Knuckles mountain range, Kings Pavilion is located 10 minutes from the Kandy town and provides accommodation in 9 stylish rooms that are perfect for couples, families and friends.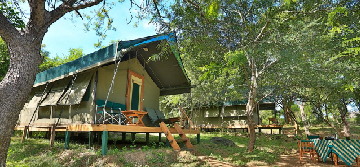 Kulu Safaris
Yala National Park, Yala
Kulu Safaris is a respected wildlife company that offers classic mobile tented safaris within the buffer zone bordering Yala National Park. This enriching experience allows you to savour the natural appeal of these wildlife reserves to the full.