As Sri Lanka wins more and more accolades the message has become abundantly clear: it possesses a thriving luxury sector, most markedly in its high-end villas but also in its hotels. Luxury hotels in Sri Lanka are not about excessive opulence with diamond-studded chandeliers hanging from the ceiling, but have more to do with an understated elegance, an informality which perfectly suits those who wish to travel in style, but who know that these days style takes many enlightened forms. Welcome then to Red Dot's collection of luxury hotels in Sri lanka.
Uga Bay
Pasikudah, East Coast
Uga Bay is a luxury beach resort in the re-energised beach settlement of Pasikudah on Sri Lanka's east coast .The resort is set on a seven-acre property scattered with coconut palms leading to a beautiful bay where the waters are safe for swimming and water-sports for much of the year.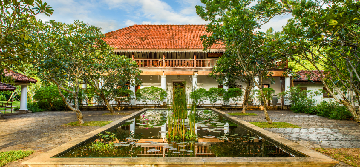 Ulagalla Resort
Cultural Triangle
Ulagalla Resort is the most luxurious choice close to the ruins of the ancient capital Anuradhapura. Individual villas are set amidst 58 acres of lush woodland, paddy fields and the Ulagalla Reservoir. Among the many activity options, Ulagalla even has its own riding stables, enabling you to explore the area on horseback.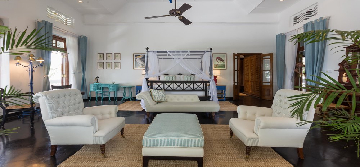 Viceroy House
Pasyala, North-West
This traditional Sri Lankan walawwa-turned-boutique hotel is perched beside a scenic rubber and pineapple plantation in Pasyala, just one hour from Colombo's international airport. A luxurious home away from home in a beautiful setting.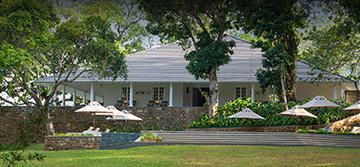 W15 Hanthana Estate
Kandy
Poised high in the hills of the Hanthana Mountain Range, W15 Hanthana Estate is a peaceful ten-room escape boasting grand architecture and spectacular views, within easy reach of the main tourist attractions of Sri Lanka's last royal capital.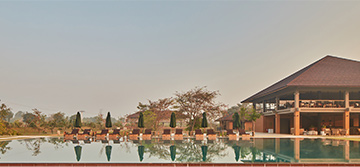 Water Garden
Sigiriya, Cultural Triangle
Water Garden Sigiriya is a luxurious 30-bedroom hotel located in the Cultural Triangle with panoramic views of the majestic Sigiriya Rock Fortress. Accommodation is in comfortable, elegant villas, scattered across 35 acres and set amidst a water garden.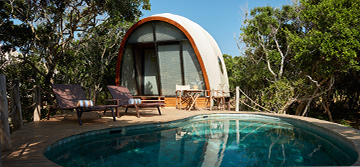 Wild Coast Tented Lodge
Yala National Park, Yala
Settled on the buffer zone of Yala National Park, Wild Coast Tented Lodge is the newest addition to Resplendent Ceylon's collection of high-end hotels. Offering accommodation in 36 uniquely designed Cocoons prepare to have a luxurious campsite experience in Sri Lanka's second largest national park.