As Sri Lanka wins more and more accolades the message has become abundantly clear: it possesses a thriving luxury sector, most markedly in its high-end villas but also in its hotels. Luxury hotels in Sri Lanka are not about excessive opulence with diamond-studded chandeliers hanging from the ceiling, but have more to do with an understated elegance, an informality which perfectly suits those who wish to travel in style, but who know that these days style takes many enlightened forms. Welcome then to Red Dot's collection of luxury hotels in Sri lanka.
Kings Pavilion
Kandy
Surrounded by greenery with views of the Hunnasgiriya and Knuckles mountain range, Kings Pavilion is located 10 minutes from the Kandy town and provides accommodation in 9 stylish rooms that are perfect for couples, families and friends.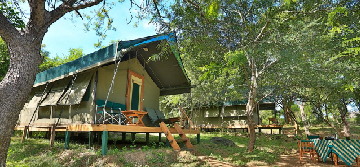 Kulu Safaris
Yala National Park, Yala
Kulu Safaris is a respected wildlife company that offers classic mobile tented safaris within the buffer zone bordering Yala National Park. This enriching experience allows you to savour the natural appeal of these wildlife reserves to the full.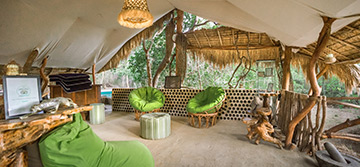 Leopard Safaris Wilpattu by KK Collection
Wilpattu, North-West
Leopard Safaris by KK Collection's Campsite is located in the buffer zone of the Wilpattu National Park, 10 minutes from the entrance. Accommodation is offered in 4 mobile tents: 3 double tents and a family tent.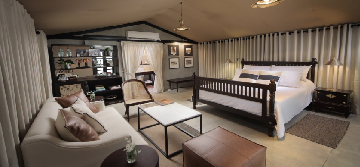 Leopard Trails Wilpattu
Wilpattu, North-West
Leopard Trails provides an expert camping experience within the buffer zone of Wilpattu National Park in the north-west. The campsite is immersed in the wilderness around 20 minutes from the entrance to Sri Lanka's most scenic park. This experienced company also offers a popular camping safari in Yala. The camp can host up to nine people: a minimum of two nights is recommended.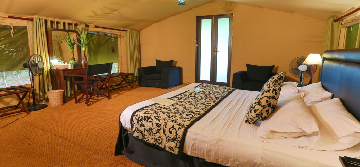 Leopard Trails Yala
Yala National Park, Yala
Leopard Trails Yala provides a classic mobile camping experience in the buffer zone bordering Yala National Park. Located just 6 kms from the Katagamuwa entrance to Yala, the camp site is immersed in nature. Camping option also in Wilpattu.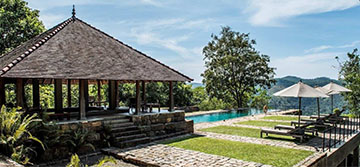 Living Heritage
Koslanda, Hill Country
Living Heritage Koslanda is a stylish and tranquil boutique retreat with four villas set on an 80-acre estate on the fringes of the southern highlands.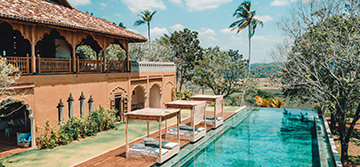 Malabar Hill
Weligama, South Coast
Malabar Hill's privileged setting in forested hills above Weligama Bay calls for a confident property with a sense of ambition – and this Indo-Islamic styled property is a treat.