As Sri Lanka wins more and more accolades the message has become abundantly clear: it possesses a thriving luxury sector, most markedly in its high-end villas but also in its hotels. Luxury hotels in Sri Lanka are not about excessive opulence with diamond-studded chandeliers hanging from the ceiling, but have more to do with an understated elegance, an informality which perfectly suits those who wish to travel in style, but who know that these days style takes many enlightened forms. Welcome then to Red Dot's collection of luxury hotels in Sri lanka.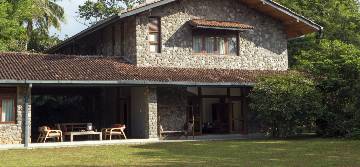 Stone House
Kandy
Stone House is a luxurious boutique villa immersed in nature with stunning mountain views. Located 15 minutes outside of Kandy, this accommodation provides peace and privacy whilst remaining within easy distance of the ancient cultural sites of the city.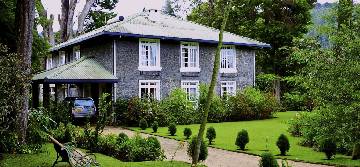 Stonyhurst
Nuwara Eliya, Hill Country
Stonyhurst is an exquisite stone cottage situated down a secluded, leafy by-road in Nuwara Eliya, near the golf club. Set on a manicured lawn with flowering hedges, it has six bedrooms and warm and welcoming interiors.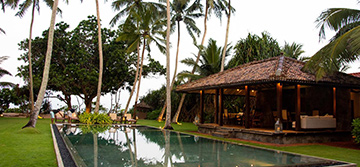 Sundara by Mosvold
Balapitiya, West Coast
Set on a quiet, beautiful tropical bay in Balapitiya, Sundara by Mosvold is a boutique beach retreat of Bawa-esque design offering a restful haven on Sri Lanka's west coast.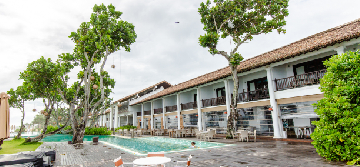 The Fortress Resort & Spa
Koggala, Galle Coast
The Fortress Resort & Spa is a luxurious boutique hotel with a prime location on the broad sands of Koggala, only a few miles south of the historic city of Galle on the southern coast of Sri Lanka.
The Kandy House
Kandy
The Kandy House is a brilliant boutique hotel offering stylish and private accommodation, personal service, and delicious food - all in a stunningly beautiful natural setting. The manor house, has been refurbished to blend the old with the new- light white interiors, polished hardwood floorboards, Jack wood staircase, Dutch style antique furniture and careful injections of colour.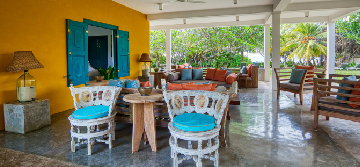 The Last House
Tangalle, South Coast
The Last House, so called because it was Geoffrey Bawa's architectural swansong, is positioned on an idyllic strip of land - lagoon on one side, beach on the other - on the outskirts of Tangalle. It has long been one of best villas in the south coast and also operates as a small boutique hotel. Few villas have a better beach.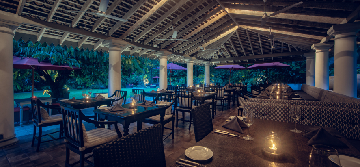 The Wallawwa
Kotugoda, North-West
Nestled amongst acres of beautifully manicured gardens, this colonial manor house, or Wallawwa, is now a luxurious boutique hotel. This old and new concept provides guests with unrivalled setting and style just 15 minutes from the airport. 18 bedrooms, Asian fusion cuisine, Z spa and The Wallawwa's swimming pool – all set amongst one of the finest private gardens in Sri Lanka.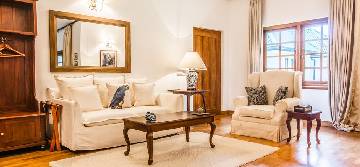 Thotalagala
Haputale, Hill Country
Thotalagala is a stylish seven-bedroom boutique hotel in the central highlands of Haputale. This former tea planter's bungalow pays homage to tea planters that helped shape the history of the tea sector in the Uva province.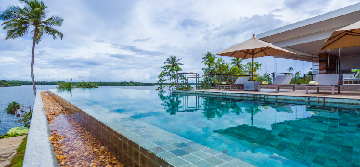 Tri Koggala
Koggala, Galle Coast
Tri Koggala is an eco-friendly luxury boutique hotel in Koggala set on the edge of beautiful Koggala Lake. This property is ideal for nature lovers and those looking to escape the hustle and bustle of the world.