As Sri Lanka wins more and more accolades the message has become abundantly clear: it possesses a thriving luxury sector, most markedly in its high-end villas but also in its hotels. Luxury hotels in Sri Lanka are not about excessive opulence with diamond-studded chandeliers hanging from the ceiling, but have more to do with an understated elegance, an informality which perfectly suits those who wish to travel in style, but who know that these days style takes many enlightened forms. Welcome then to Red Dot's collection of luxury hotels in Sri lanka.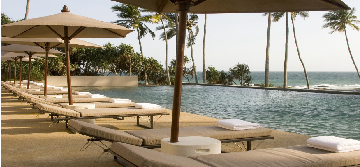 Amanwella
Tangalle, South Coast
Amanwella is renowned as one of Sri Lanka's most luxurious properties. This chic beach hotel is set in a small coconut grove sloping down to a crescent-shaped beach in Tangalle in Sri Lanka's deep south. This 30-suite hotel is owned by the exclusive Aman Group.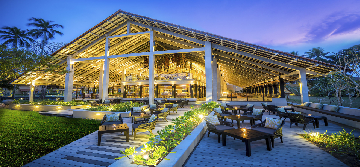 Anantara Kalutara
Kalutara, West Coast
Global hotel, resort and spa brand Anantara brings its internationally recognised standards to its Kalutara Resort offering stylish accommodation in 141 rooms, suites and villas. Inspired by Geoffrey Bawa's design, Anantara Kalutara offers views of the Indian Ocean and Kalu Ganga River.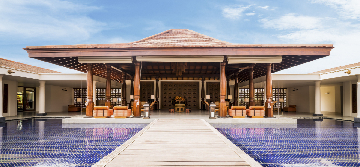 Anantara Peace Haven Tangalle Resort
Tangalle, South Coast
Situated on a rocky outcrop amidst a coconut plantation along a secluded section of the island's southernmost coastline, Anantara Tangalle Peace Haven is a representation of all the versatile environments Sri Lanka has to offer.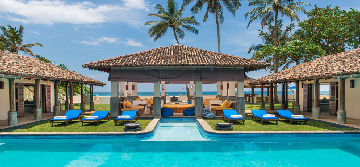 Auraliya
Thalpe, Galle Coast
Auraliya has a prime position in Thalpe, the beach settlement for Galle's well-to-do. It is ideal for families, benefiting from a lovely swimming beach guarded by a coral reef. This spacious, six-bedroom courtyard villa has a swimming pool, formal dining area and a large tropical garden.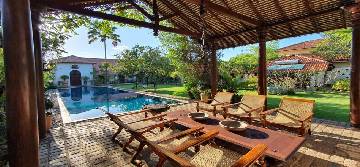 Bethany 101
Puttalam, North-West
Bethany 101 is a 170-year-old Moorish villa facing the tranquil Puttalam Lagoon in the north-west. This refurbished boutique villa has six bedrooms and is centrally placed to enjoy the natural splendor of the Kalpitiya peninsula as well as Wilpattu game park.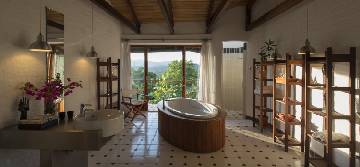 Bougainvillea Retreat
Victoria, Kandy
Bougainvillea is a peaceful holiday retreat in tropical gardens within Victoria Golf & Country Resort. Accommodation is in well-appointed bedrooms set within the main house and separate cottages opening on to lush green gardens and mountain views.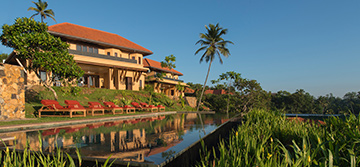 Cape Weligama
Weligama, South Coast
Cape Weligama, a sister property of the acclaimed Ceylon Tea Trails group of hill country bungalows, offers 37 luxury suites and villas across 12 acres of landscaped gardens overlooking a beautiful spot on Sri Lanka's south coast. Appealing coastal accommodation for the discerning.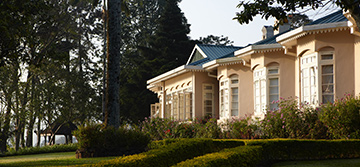 Ceylon Tea Trails Castlereagh
Hatton, Hill Country
Castlereagh, a colonial tea bungalow nestling in a wooded dell close to a lake, offers unrivalled lake views and superb garden suites. One of five wonderful tea-estate bungalows in the acclaimed Tea Trails collection in the south-west highlands.